Atherstone Adders Mens Firsts continue their perfect start to the season with win over Ashby
---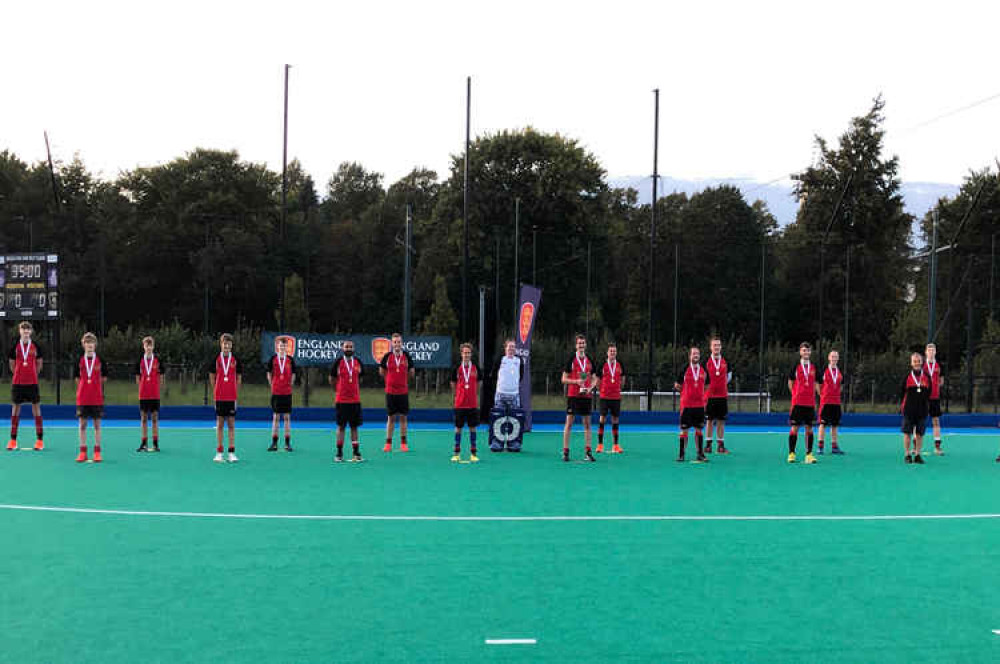 It was a busy day for the Atherstone Adders Mens first team this Saturday.
The day began with a celebration ceremony with the Mayor of Atherstone and the High Sheriff of Warwickshire in honour of the teams EH Knockout Cup victory, then it was the small matter of a top of the table battle with local rivals, Ashby.
With both sides on a 100% League record so far - something had to give.
The weather was awful with non-stop rain throughout the game, but this helped to speed up the pitch this suited the Adders' fast style of play.
It was the Adders who struck first when Alex Kotlarzewski latched on to a Martin Webb pass in the D and cooly lobbed the ball over the outstretched Ashby keeper.
However Ashby struck back from a shot corner almost immediately. A deflected shot struck the defender on the line and Ashby easily converted the resultant penalty.
At half time the scores were level and the game could have gone either way, as the Adders squandered several glaring chances to take the lead. This was going to be a close contest in the rain and it proved an exciting second half.
Adders regained the lead from a Martin Webb short corner goal, but once again Ashby took advantage of the lack of concentration in the Adders defence and equalised for a second time.
A crucial moment in the game came when Arran Hall fouled the Ashby centre forward in the D to give away another penalty stroke. This time, however, the shot was saved by the Adders stand-in keeper, Dan Fairs, and the scores remained level.
Then Alex Kotlarzewski once again popped up in the Ashby D to dive for the ball and slide in, what turned out to be, the winning goal.
With the score at 3-2 to the Adders, the Ashby side threw everything they could at the hosts but the side stayed strong.
Ashby even took off their keeper and played with 11 outfield players for the last two minutes in an attempt to equalise the scores, but the Adders managed the remaining time well and may even have scored another goal.
In the end this was a well fought of victory for the home side which now takes them three points clear at the top of the table.
Scorers: A.Kotlarzewski (3), M.Webb