The only goal that matters for Atherstone Town CFC this season
---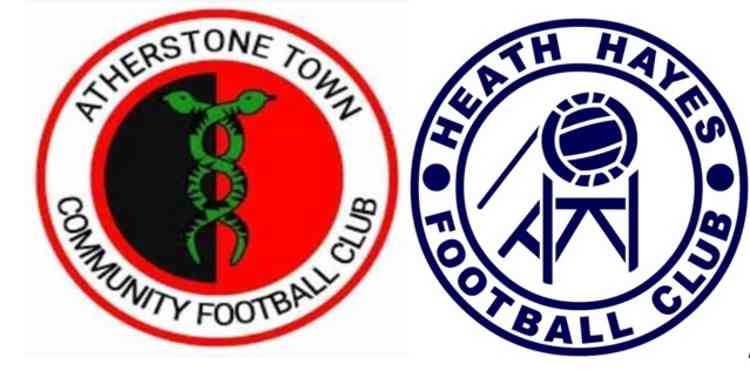 League opener: Atherstone Town CFC at Heath Hayes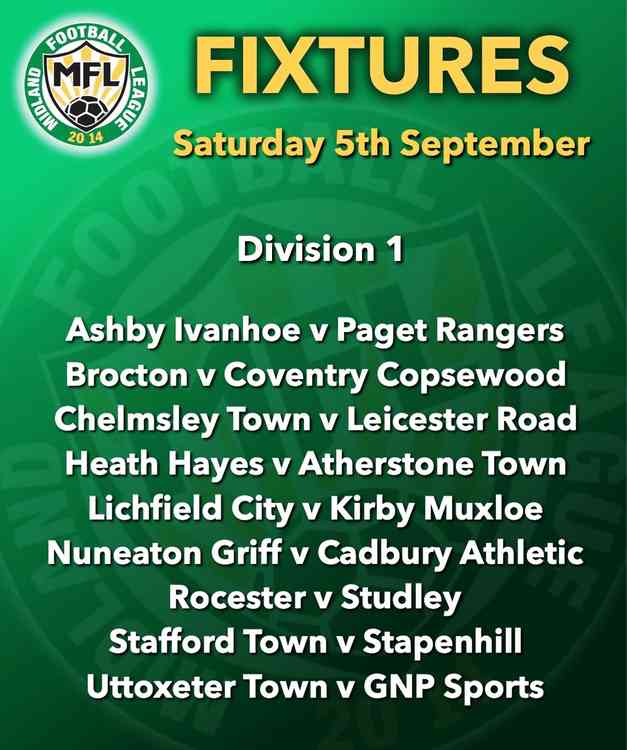 First day fixtures: In the MFL Division One
NEW CHAIRMAN 'SEES NO REASON' WHY SHEEPY ROAD CLUB CANNOT TAKE THE MFL DIVISION ONE TITLE
LEAGUE FIXTURES GET UNDERWAY TODAY WITH A TRIP TO HEATH HAYES
ATHERSTONE Town today launch the most eagerly-awaited return of competitive football in living memory with only one goal in mind.
The Sheepy Road club begins the 2020/21 season planning to finish on top of the Midland Football League Division One by the end of it.
After a 173-day wait, the league campaign returns in earnest with an away trip to Heath Hayes – having started to come to terms with the ramifications of Covid-19 guidelines in their pre-season matches.
That period between the end of the virus-curtailed season and this Saturday has seen Nick Corbett move from interim overlord at ATCFC to full board chairman.
Mr Corbett has already stated the "next chapter" awaiting the Adders will be approached in a "very positive and excited" way, drawing a line in the sand from events of the past 12 months.
His new committee includes former secretary Dave Turner in a "holding role" as vice chairman and ex-Leicester city ladies committee officer Maria Beale take up a club/football secretary position within the Sheepy Road set-up.
He told Nub News: "My main aim is to win the league and I see no reason why we can't do that.
"And my other main objective is to get the lease sorted out."
That will require sitting down with North Warwickshire Borough Council to thrash out an agreement which the club's new "tenant without lease" position owes much to the former club chairman Brian Henney.
Also on that bucket wish list for the Adders is a 4g pitch which Mr Corbett says is essential "to create revenue", adding: "It is certainly a big earner for other clubs in our position."
Atherstone Town has also made its first 'save' of the season before a ball was kicked in anger.
For the club offered a new competition the use of Sheepy Road for the Emergency Services Football League which launches this month.
The ESFL will see teams from the NHS, police, fire and prison services compete to become the best in the country. – potentially playing on Sundays. In the close season the club has been substantially strengthened with an
off-the-field signing
of former defensive midfielder Chris Tullin as first team coach. No stranger to Sheepy Road – or a number of other non-league grounds over the last two decades – he is seen as as top-drawer "get". And in the warm-up games the managerial pairing of Adam Davies and Ross Innes has brough the best out in the first team squad. They go into today's opener with five straight wins under their belts and a free-scoring team who have notched 16 goals and conceded only four in those victories. They finished off the friendlies with a
2-1 win over Leicester Nirvana
last Saturday. Today's game against Heath Hayes is at the Coppice Colliery ground (WS12 3YS). Kick-off 3pm. Here is Adders' first draft MFL fixture list for the coming season.
2020
Saturday September 5 - Heath Hayes (a)
Tuesday September 8 -Chelmsley (h)
Saturday September 12 - Stapenhill (a)
Tuesday September 15 - Brocton (h)
Tuesday September 22 - Paget (a)
Saturday September 26 - Studley (a)
Tuesday September 29 - Uttoxeter (h)
Saturday October 3 - GNP (a)
Tuesday October 6 - Cadbury (h)
Tuesday October 13 - Rocester (a)
Saturday October 17 - Lichfield City (a)
Saturday October 24- Leicester Road (h)
Saturday November 7 - Paget (h)
Saturday November 14 - Kirby Muxloe (h)
Saturday November 21 - Stafford (a)
Saturday December 5 - Nuneaton Griff (h)
Saturday December12 - Lichfield City (h)
Saturday December 19 - Cov Copsewood (a)
Saturday December 26 - Ashby Ivanhoe (a)
2021
Saturday January 2 - Stapenhill (h)
Saturday January 9 - Hinckley AFC (a)
Saturday January 16 - Studley (h)
Saturday January 23 - Leicester Road (a)
Saturday January 30- Heath Hayes (h)
Saturday February 13 - Uttoxeter (a)
Saturday February 20 - Chelmsley (h)
Saturday February 27 - Stafford (h)
Saturday March 13 - Nuneaton Griff (a)
Saturday March 20 - Ashby Ivanhoe (h)
Monday April 5 - Kirby Muxloe (a)
Saturday April 10 - Cov Copsewood (h)
Saturday April 17 - Hinckley AFC (h)
Saturday April 24 - Brocton (a)
Saturday May 1 - GNP (h)
Saturday May 8 - Rocester (h)