Numbers don't add up for Atherstone Town CFC in league opener
---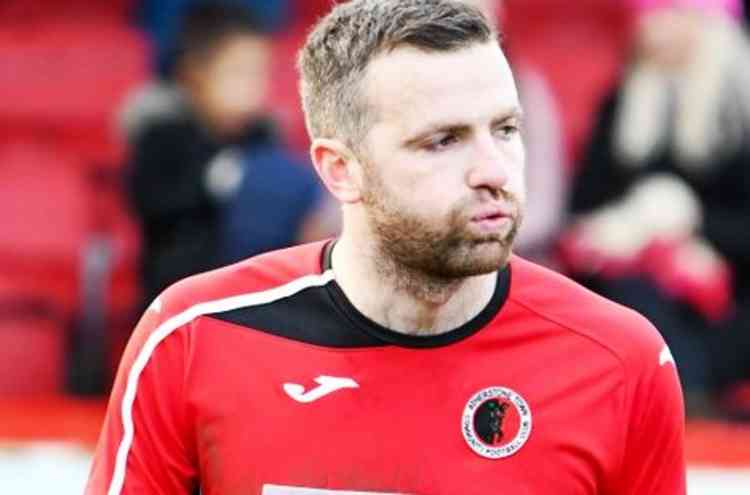 Outstanding Sam Belcher: Denied hat-trick by good goalkeeping and the woodwork . . . Picture: Gary McGuffog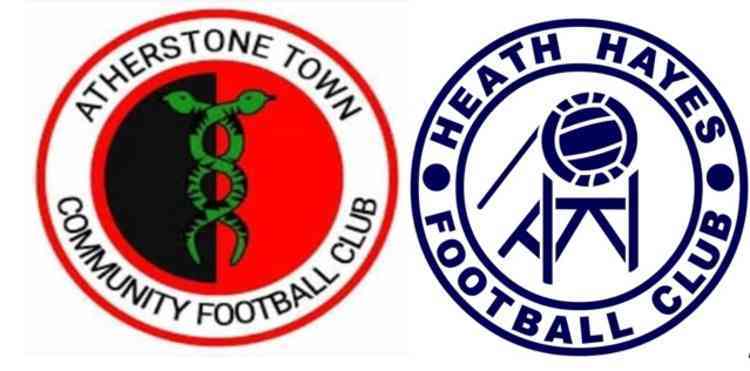 MFL opener: Heath Hayes v Atherstone Town
ADDERS FAIL TO TAKE ADVANTAGE OF PLAYING AGAINST 10 MEN THROUGHOUT SECOND HALF
WOODWORK, FINE SHOT-STOPPING AND NEVER-SAY-DIE HOME SIDE DENY THE MEN FROM SHEEPY ROAD
Heath Hayes 4 Atherstone Town CFC 2
ATHERSTONE Town missed the chance to stamp their mark as immediate title prospects against 10 men in the season's league opener at Heath Hayes.
Their 2020/21 campaign warm-up programme promised much with
five victories on the bounce and 16 goals
but the Coppice Colliery ground proved a graveyard of ambition for an Adders team making a new start on and off the field. New Sheepy Road overlord Nick Corbett had intimated before the Midland Football League Division One curtain-raiser a determination to win the league,
telling Nub News
he saw "no reason" why it couldn't be achieved this term. And the signs looked encouraging for an early boost to that ambition as the men under the stewardship of management pairing Adam Davies and Ross Innes with new first team coach Chris Tullin twice clawed their way back to 2-2 after falling behind to a second minute clinical strike from Jack Edwards and another from Aaron O'Neill after 25 minutes. Sam Belcher bagged both goals for the Adders – providing a composed finish in the 11th minute and then levelling for the second time with a superb free kick from just outside the penalty area in the 39th minute. It could have been a hat-trick as The Hayes keeper produced a spectacular double save on 24 minutes – first stopping a Belcher free-kick and then repelling Adam Billic's follow-up effort. Then two minutes from half-time, in what perhaps should have been the pivotal moment in the game, the home side found themselves down to 10 men after their midfield general Jack Elcock was red carded for a shocking foul on Belcher. The visitors' comeback and the sending-off seemed to be signalling fortune smiling on the Adders as they went into the interval break. But the Cannock Chase outfit emerged full of fight and determination despite being a man down. The 57th minute saw Adders' Ash Gray adjudged to have fouled in the area and Jack Edwards stepped up to fire home the penalty for his second of the game. There was a flurry of substitutions with Isa Abraham replacing Lewis Collins, Tabang Dube coming on for an injured Mitch Thomson and finally Alex Naughton – with six goals in pre-season friendlies – replacing Ash Gray. But the fresh legs only brought more heartache for the Adders as Joey Moore put the game out of reach with a fourth for The Hayes – and what summed up the day saw the outstanding Belcher unlucky not to grab a third with a late strike against the woodwork. Footnote: Midland Football League Division One action returns to Sheepy Road on Tuesday night– with the Covid-19 regulations in place on crowd numbers and social distancing – when the Adders take on Chelmsley.