Atherstone Town agree tenancy deal with borough council
---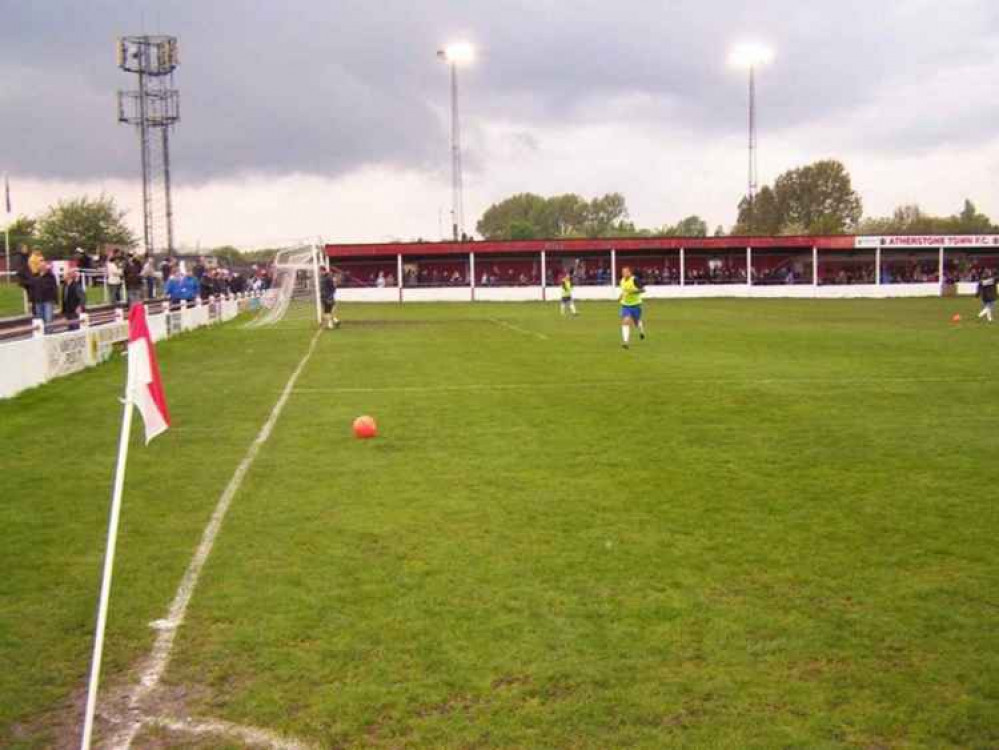 Atherstone Town FC (Photo by Geoff Pick)
North Warwickshire Borough Council has taken the first tentative steps towards agreeing a long-term lease of Sheepy Road with the new bosses of Atherstone Town Community Football Club.
A tenancy at will between the two parties will be drawn up allowing the football club to use the council-owned pitch and facilities.
The deal was agreed by councillors at this week's resources board meeting even though some of those present flagged up previous issues.
Cllr David Humphreys (Con, Newton Regis and Warton) said: "This land was owned by the club and when it failed – badly – the council stepped in to be able to keep it going. That was 20 years ago.
"They have always been on a wing and a prayer and we have got to do the best we can to keep it going and I believe the management that's there now can take it forward.
"They have had a history of failure and not being able to achieve their aspirations. We can't ignore the fact that that exists."
Cllr Ray Jarvis (Con, Atherstone North) said he had attended the club's annual meeting and had been impressed with the set-up.
He explained: "The old committee has gone and the new committee are very proactive and making all the right moves to take this forward. It is my duty to reassure you that when I went to that meeting I was pleasantly surprised at how forward-looking they are and that they do want to succeed and to work with the council."
The arrangement will mean the Adders will take on the maintenance of the ground and that prompted concerns.
Cllr Jacky Chambers (Lab, Dordon) said: "It doesn't look like there's going to be much gain for them, in fact more that they are going to be picking up all the day-to-day costs of operating and maintaining it. You could say that's advantageous to the borough council but what advantage does it give to the football club?"
The council's corporate director for streetscape, Richard Dobbs, allayed those fears. He said: "It is very much in their interest to get this tenancy at will agreed because after the dissolution of the former leaseholder there is no agreement between the council and Atherstone Town Community Football Club and that is obviously something we want to get in place to allow them to continue to play at Sheepy Road.
"What we are proposing is that it mirrors the arrangements under which they were previously operating so it will not put any new burden on them.
"We very much realise that they need a longer term arrangement to be able to access funding and those discussions are already underway."