Atherstone Town CFC 2020-21 . . . a FOURCE to be reckoned with?
---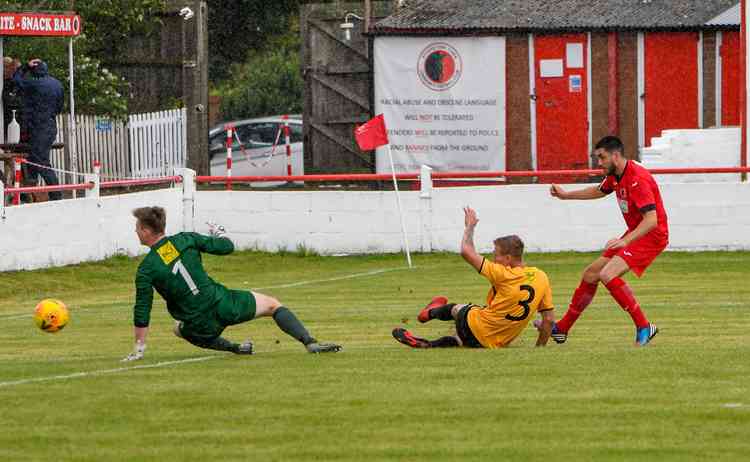 Tommo gun: Slide-rule precision by Mitch Thomson gives Atherstone Town the solitary goal win over Racing Club Warwick . . . Picture by Gary McGuffog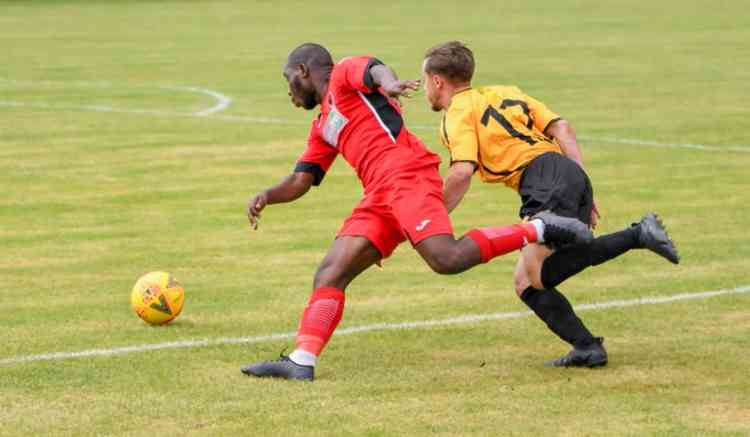 Battling it out: Isa Abraham who went close against the visitors . . . Picture by Gary McGuffog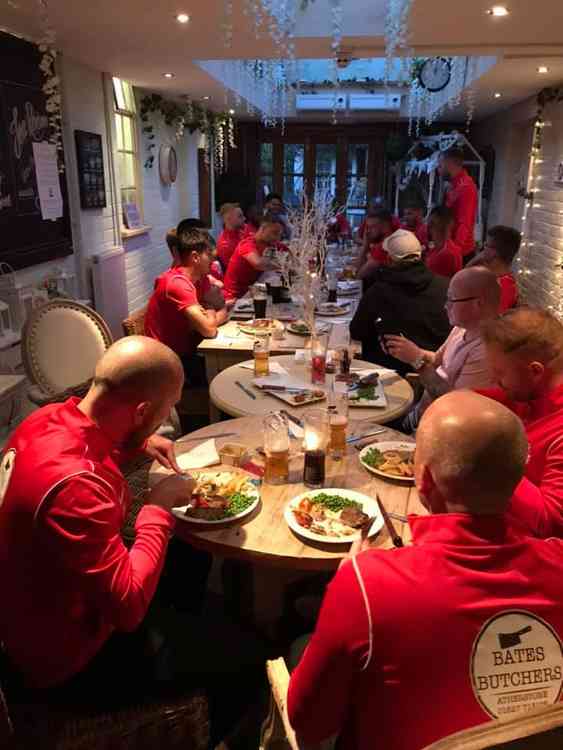 Food glorious food: At the Black Horse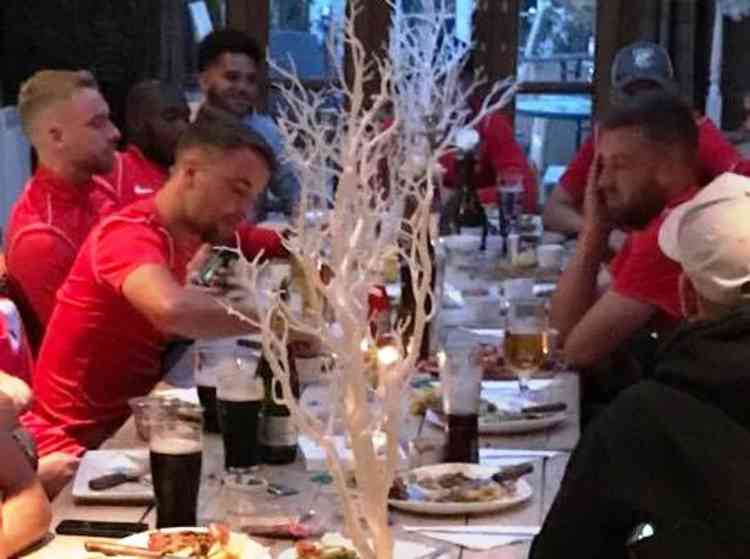 Night out: For the Adders
DAVIES AND INNES MANAGERIAL DUO SEE THEIR COHORTS RUN UP HAT-TRICK OF PRE-SEASON VICTORIES
NEXT UP ON FRIENDLY AGENDA ARE SOUTH WARWICKSHIRE SIDE SOUTHAM UNITED IN 'FREE ENTRY' MATCH
IMPRESSIVE Atherstone Town head into tonight's friendly against Southam United looking four on the bounce.
The Adders had already chalked off wins against Tamworth and Bolehall Swifts before a 41st-minute goal by Mitch Thomson eased them to victory against Racing Warwick.
It was a double treat – the first time that supporters had been allowed back through the gates since lockdown was introduced in March – and it showed the Adam Davies/Ross Innes managerial partnership is growing team confidence with pre-season results under their belts.
Tonight Adders travel to Bobby Hancocks Park to take on Southam for the South Warwickshire club's first game with spectators back.
And there's an added bonus for home and travelling supporters of a free entry to the match (kick-off 7.45pm).
The Adders have notched up 10 goals in the last three games, and only conceded two.
Prior to the Racing Warwick game, neighbours Nuneaton Borough announced they had secured the services of midfielder Josh Ruff for the 2020/21 season.
The Sheepy Road club have another home warm-up match against Leicester Nirvana on Saturday before their Midland League Division One opener at Heath Hayes on Saturday September 5.
Happy footnote: After the 1-0 win against Racing Warwick on Saturday, the team enjoyed a pre-season night out at the Black Horse.
The Adders reported "top notch food and great banter" with special thanks to Jayne and Arnie Griffiths.