Atherstone Town player off down the A5 to rivals Nuneaton Borough
---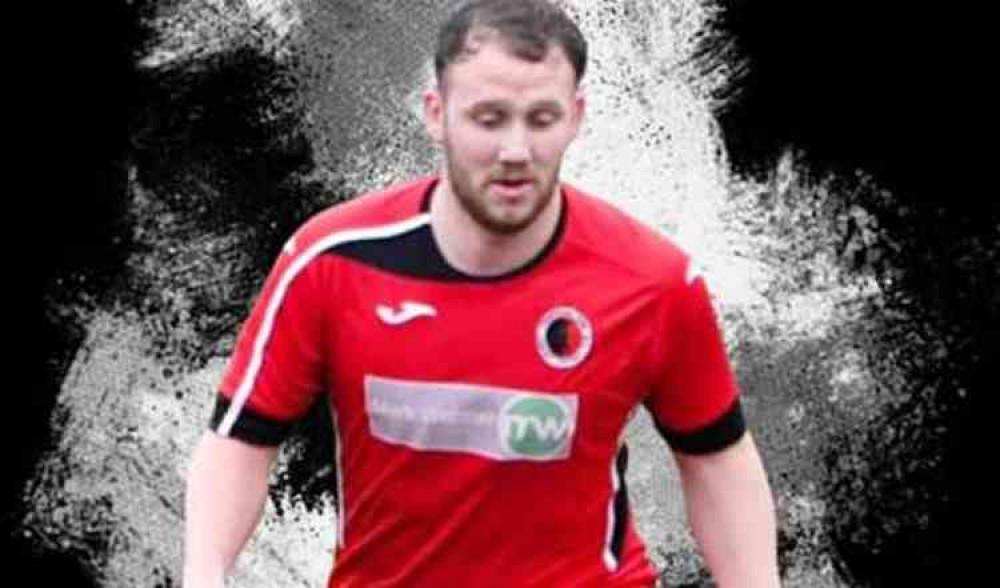 Josh Ruff: Off to Nuneaton Borough
JOSH RUFF SIGNS ON THE DOTTED LINE FOR OLD ADDERS BOSS JIMMY GINNELLY
MIDFIELDER GOES STRAIGHT INTO CONTENTION FOR A PLACE IN SOUTHERN LEAGUE SIDE'S FRIENDLY AGAINST LOUGHBOROUGH DYNAMO TODAY
ATHERSTONE Town midfielder Josh Ruff has left Sheepy Road just days ahead of the start of the 2020-21 season.
The talented player, dogged by injury which restricted him to 16 starts in the last two campaigns, has signed for neighbouring Nuneaton Borough.
Confirmation of the deal came on the Southern League Premier Division Central club's website which sported a picture of the 27-year-old with Boro boss Jimmy Ginnelly – former manager of the Adders.
The club statement read: "We are pleased to announce the capture of Josh Ruff from Atherstone Town.
"He joins the club after impressing at the Adders last season."
He goes straight into contention for a place in the starting line-up of Boro's friendly against Northern Premier outfit Loughborough Dynamo today.
Ruff began his stop-start career at Ambleside Sports and signed as ateenager for Rugby Town. He left the Valley after three months and went to Nuneaton Grif f before making his name at Chasetown with eight goals in 53 appearances, which secured him the Midland League player of the season award for 2015-16. After a spell at Coventry Sphinx, Ruff returned to Rugby in May 2017 before heading for Sheepy Road a year later. It was only the end of June that Ruff was welcomed back by Atherstone after the truncated 2019-20 season, ravaged by the Covid-19 pandemic. The club's Facebook page posted a comment that if the midfielder could stay "injury free, he will add some serious talent to the Adders engine room". Adders have had a great start to their pre-season campaign – scoring nine goals in two games against Tamworth-based opposition. And this afternoon their joy will be audible as they
welcome back supporters to the ground
for the first since lockdown was introduced in March . The FA this week announced updated guidelines that include a phased and limited return of spectators for clubs at steps three to six and tiers three to four respectively. That means 150 Adders fans can see their friendly against Racing Club Warwick (kick-off 2pm) but the club have indicated it's on a "first come first served basis" at the Sheepy Road gate.