Atherstone Adders Ladies seconds see off Long Buckby
---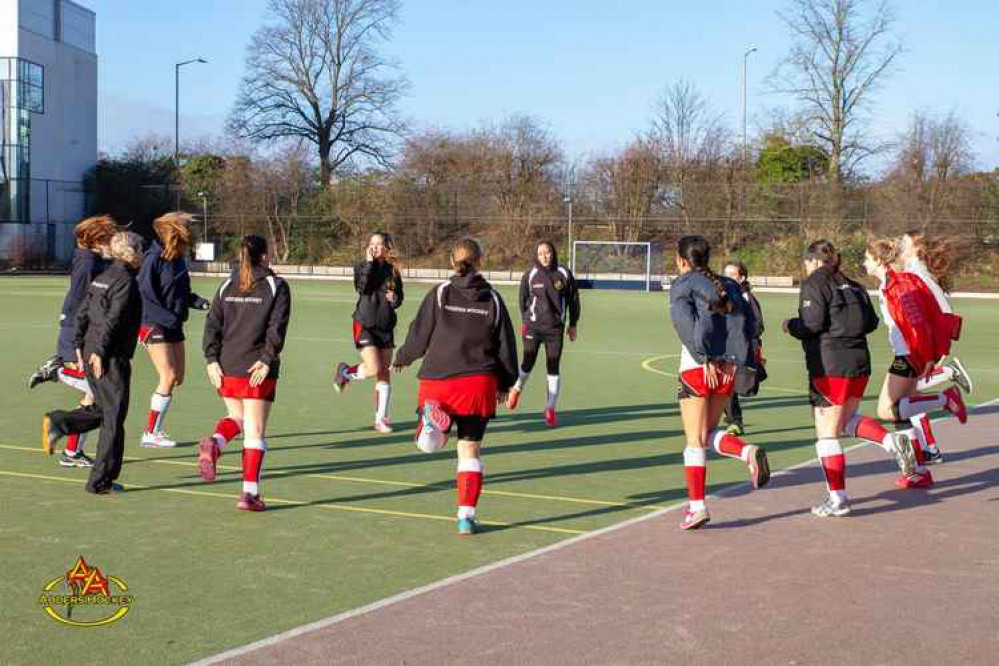 Following last week's success against Coventry and North Warwick, Atherstone Adders Ladies Seconds were hoping they could repeat this against Long Buckby this weekend.
Far more players were available this week meaning that the Ladies seconds didn't have to call in extra strength from the L1's on the pitch, but they did come down in full voice to support from the sidelines.
Long Buckby started the game strongly, putting the Adders' defence under some early pressure. They won an early short corner, but the Adders batted it away with ease.
Eventually, the Adders settled and played some good, passing hockey, constantly pressurising the Long Buckby defence.
The brake through finally came as Olivia Wilkins got on the score sheet with an easy tap-in from a rebound. From then on the Adders pressed constantly, keeping the ball in Long Buckby's half.
The home side were rewarded with a second Olivia Wilkins goal, making the score 2-0.
Shortly afterwards Olivia Wilkins was in the fray again, being awarded a short corner after the keeper took her out whilst running through on goal.
Player Of The Match Emily Negus was there to slot it home, making it 3-0 to Atherstone going into the break. The half time team talk from coach Eddie Parsons called for more of the same, but utilising the width more and retaining possession. The second Player Of The Match Leah Azzopardi, made the continued to dominate the game in here central midfield role, producing intelligent passes out wide and into the D, giving the forwards numerous opportunities to score or win short corners, which unfortunately Adders couldn't capitalise on. A quick breakaway attack by Long Buckby put the Adders' defence under pressure and a goal line clearance caught an Adders foot. Long Buckby executed a well worked short corner routine to score, to bring the score back to 3-1. However the Adders weren't done yet. Quick, accurate passing and great support play by the two Players of the Match Azzopardi and Negus found Rebecca Williscroft wrong footing the keeper to fire home the Adders fourth and best worked goal. Atherstone Adders Ladies Seconds 4 - 1 Long Buckby Ladies Seconds Scorers: Olivia Wilkins 2, Emily Negus, Rebecca Williscroft Player of the Match: Leah Azzopardi & Emily Negus Donkey of the Day: Olivia Wilkins, for head-butting and taking the Long Buckby keeper out