Adders Ladies make it a clean sweep for hockey in Atherstone this weekend
---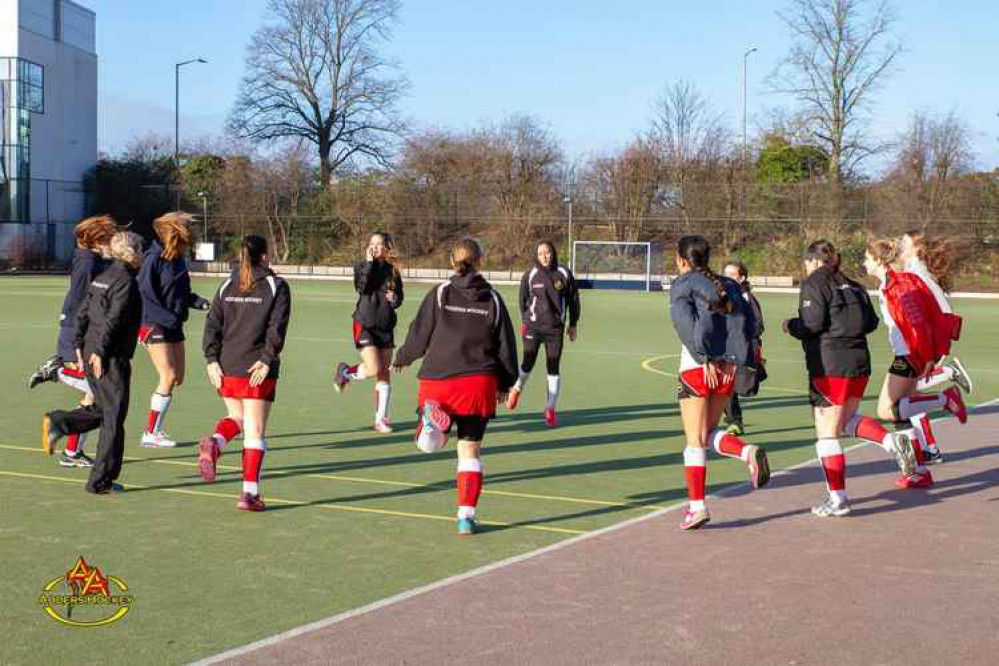 A disjointed Atherstone Adders Ladies Seconds were in action today against Coventry and North Warwick. Their second league game of the season, the ladies were hoping to build on their 1-0 defeat of Edgbaston the week before.
Coventry & North Warwick 2 v 5 Atherstone Adders Ladies Seconds
Adders Ladies seconds travelled away again for their second league game of the season.
The opposition had beaten KL fours convincingly last weekend, causing a little concern for the Adders who were also missing six of their regular squad members.
The Adders started a little shakily as their team was comprised of players who had never played together.
Cov & NW were quick, skilful and strong up front and managed to find the gaps in the Adders defence.
However, staunch defending from MOM Hannah Matheson and some good saves from GK Storm Strugnell meant they couldn't make their chances count until they won their first short corner and slotted it home. 1-0 to Cov and North Warwick.
The Adders heads didn't go down and they started to find their rhythm and took the game to Cov & NW. Finally they were awarded their first short corner, up stepped Nadine Al-Kudcy, straight strike and it was one all.
The Adders' heads were really up now. Tireless work from Kara Edwards and Rachael Probert meant they stopped Cov & NW from breaking through and put their defence under lots of pressure.
Despite many chances, the Adders couldn't find the back of the net, until yet another cross was fired in by Rachel E Roberts and Sophie Bates was in perfect position for an easy tap in. 2-1 to the Adders at half time.
The Adders expected Cov & NW to come at them hard at the start of the second half, but again midfielders Gemma Bates and Leah Azzopardi cut out anything that came through, resulting in attack after attack.
Rachel E Roberts found herself in space at the top of the D and smashed the goal home. Adders 3-1 and Cov & NW were shell shocked.
They upped their intensity and started to put the Adders defence under immense pressure when a shot on goal was kept out by some Adders legs, penalty stroke awarded, suddenly 3-2 to the Adders.
Despite constant pressure, the Adders kept their composure and played a great passing game, Liv Wilkins creating some great opportunities and pressing the opposition defence.
Some quick passing in the 'D', wrong-footed the keeper and Tara Harrison was there to slot the ball home.
The Adders were 4-2 up and started to relax but kept playing the quick passing game and were rewarded with a fifth goal, a second tap in by Sophie Bates.