Atherstone Town's perfect recipe for a promotion push in 2020-21
---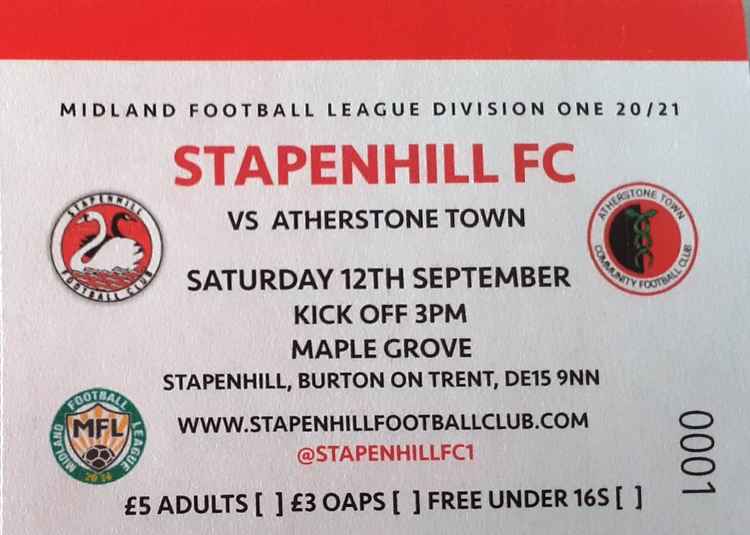 Ticket to success?: Stapenhill v ATCFC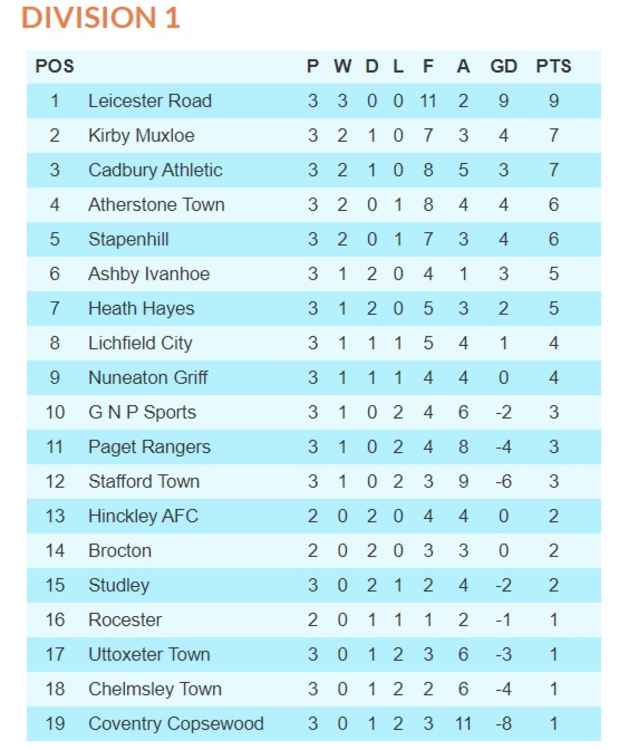 Sitting pretty: Top four spot for the Adders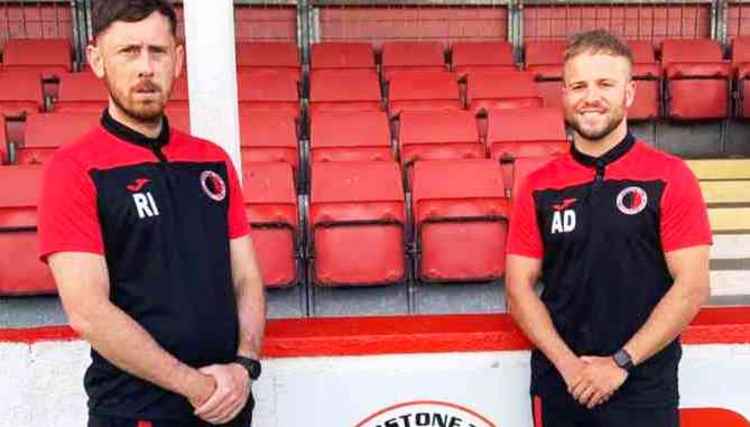 Early promise: From joint managers Ross Innes, left, and Adam Davies
BEATEN RIVALS APPLAUD 'SOLID DEFENCE, WINGERS CAUSING MAYHEM DOWN THE FLANKS AND LETHAL FINISHERS'
EARLY SEASON PACESETTERS EXTOL TASTY INGREDIENTS OF A TEAM MARKED OUT AS 'ONE OF THE BEST IN THE LEAGUE'
Stapenhill 0 Atherstone Town CFC 3
ATHERSTONE Town brought early season pacesetters Stapenhill down to earth and drew a compliment that should warn rival promotion hopefuls of the Sheepy Road club's ambitions in 2020/21.
The Staffordshire outfit went into Saturday's match as unbeaten leaders of the Midland Football League Division One pack – having notched seven goals and kept two clean sheets in their opening games.
But Adders' travelling faithful to Maple Grove were treated to a display of all-round clinical efficiency and a 3-0 scoreline that did not flatter.
An opener from Adam Bilic, a classy strike from debutant Dean Williams and a third from the ever-dependable Sam Belcher – his fourth goal in three appearances – left Stapenhill lamenting: "There is no shame in losing to a team who look like one of the best in the league.
"We have no complaints here, as we lost to a much better-organised side.
"We couldn't break down their solid defence, and both Adders' wingers caused absolute mayhem throughout."
High praise indeed – with the win lifting Adam Davies and Ross Innes's men into the top four.
The victory – following on from their midweek demolition of Chelmsley Town by the same score – was a far cry from the curtain-raiser of the 2020/21 campaign which saw them disappointingly on the wrong side of a six-goal feast.
The manner of Saturday's success was more in keeping with their pre-season promise of five friendly victories on the bounce and 16 goals plus positive new Adders overlord he saw "no reason" why winning the league couldn't be achieved this term.
Chances were few and far between in the first half of this encounter with Ryan Quinn firing over when well-placed for Atherstone and a similar result for Ash Garner for the home side.
There was a 31st minute booking for Stapenhill's Zaki Evans rfor a harsh tackle down by the dugouts and the game was goalless at the interval.
Second half substitutions – Tabang Dube for Kieron Brehon and Dean Williams for Lewis Collins – freshened up the Adders and four minutes in Bilic popped up to force home the opening goal of the game after Stapenhill failed to clear a corner kick which pinballed around the penalty area.
The home side went into 'back room' panic mode and Williams capitalised on one of the errors in the 72nd minute – swivelling round with his back to goal before crashing home a volley past Stapenhill keeper Paul Hollis.
Belcher made it 3-0, guiding home a tasty cross from Isa Abraham before an unsavoury scuffle broke out between the teams which posed some social distancing issues.
Next game: Adders at home to Brocton in the league tomorrow night (Tuesday, September 15 at 7.45pm).