The myriad of Covid-19 statistics and whether Atherstone should know its CFRs from its IFRs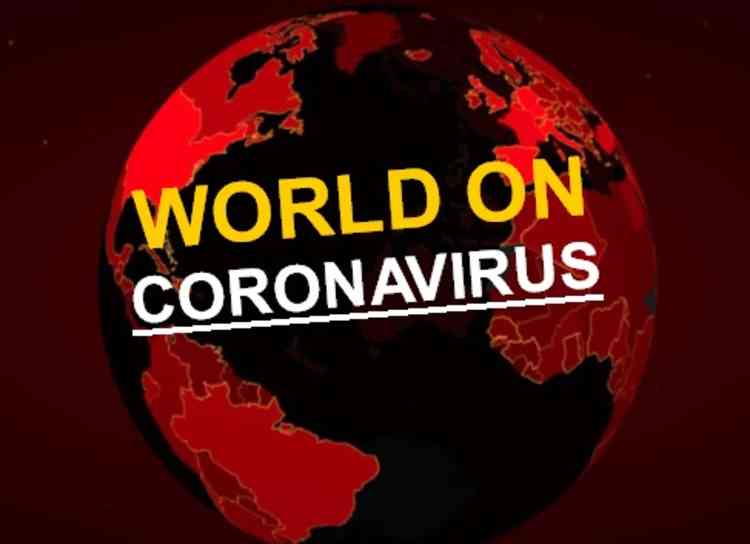 World on coronavirus: Your daily Nub News bulletin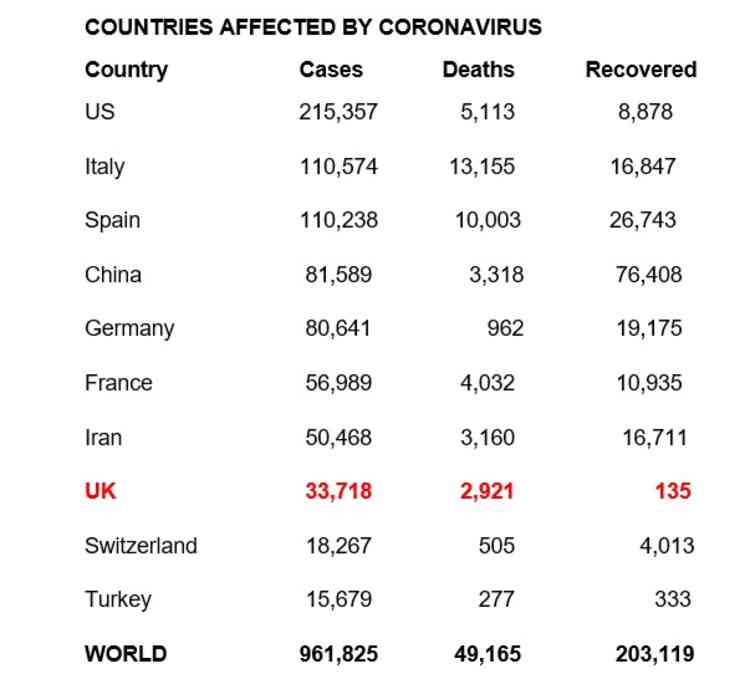 Confirmed cases: Deaths and recovery rates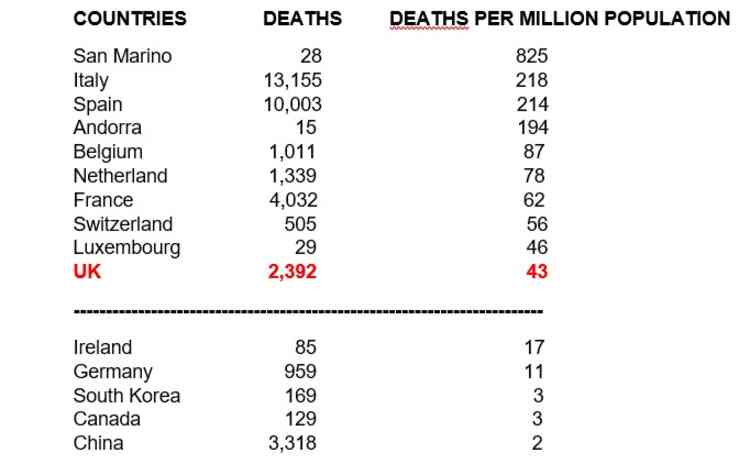 New table: Deaths per million population
THE ONLY LEAGUE TABLE WE REALLY WANT TO SEE INVOLVES THE LIKES OF TOWN SPORTING STARS JOE OBI AND MARTIN WEBB
NEARLY 200 countries affected by the Covid-19 pandemic are watching each other like hawks and pondering over something as simple as two sets of three-letter acronyms.
What they want to know – and what we should all be looking out for – is the difference between our CFRs and our IFRs.
The CFR is the case fatality rate – basically the number of deaths divided by the recorded known cases. Your IFR is the infection fatality rate – the mortality statistics for all deaths against the actual number of people infected by the virus.
When it comes to coronavirus, at the moment the UK has a CFR of 8.66 per cent – 2,921 deaths divided by 33,718 confirmed cases that have been recorded.
We are fast catching the likes of Spain – which has just broken the 10,000 barrier for deaths in its 110,238 recorded cases – at 9.1 per cent and Italy whose 13,155 deaths out of 110,574 infected has come at a CFR rate just shy of 12 per cent.
At the other of the scale, Germany has yet to lose 1,000 people to coronavirus out of 80,641 recorded cases. Its mortality rate is 1.2 per cent
But, just as NHS Englnd figures released today may suggest 1.7 million in the UK could have had Covid-19 if a set of statistics revealing people registering only symptoms in line with the virus and other NHS and 999 assessments, Germany's low CFR could be down to the country's vastly superior arrangement for testing for the infection.
It's thought the EU's most powerful nation has already been testing for the virus at a rate of 500,000 a week. The UK has admitted it's only on around 8,000 a day – as of now.
Clearly it points to how important testing is to discover who has, or not, had the disease and those that aren't going to get it.
It also helps crucially with getting NHS frontline workers desperate to get back in the frontline – rather than self-isolating when it isn't necessary.
And in terms of CFR and IFR, it means that you either have got a problem with dealing with coronavirus or the mortality rate is just the tip of a massive iceberg that is currently threatening to derail civilisation for the foreseeable future.
Nub News aims to inform in the first instance – the emphasis on entertaining taking a relatively low profile at the moment. Others on social media are quite capable of doing that and forums are certainly the place to let off steam – no more important than at this grave passage in our history.
So we have introduced on our Facebook page a Top Ten table of countries affected by coronavirus and will also aim to bring you every day a simple chart that shows the ratio between deaths and population.
The first one throws up a strange result with San Marino (28 deaths and a DPMP reading of 825) heading the list. Second-placed Italy (218 DPMP) and Spain (214) are then joined by Andorra which has only recorded 15 deaths in total but a death per million population reading of 194.
Belgium (87), Netherlands (78), France (62), Switzerand (56), Luxembourg (46)are next with the UK in 10th spot. Its DPMP reading going up nearly a quarter from 35 to 43 today.
We have also included in the table other countries which are recording low DPMP rates.
Around the world, the US dominates the headlines with more than 215,000 confirmed cases and deaths rising above 5,000. But its CFR is 2.22 per cent.
New York state is bearing the brunt of the nation's death and case toll.
It has 83,900 recorded cases – up more than 8,000 – and 2,219 deaths alone.
Other countries with creditable CFR figures include Canada (129 deaths in 9,731 cases) at a mortality rate of 1.32 per cent; South Korea (169 deaths in 9,976 cases) at 1.69 per cent; Turkey (333 deaths in 15,679 cases) at 1.77 per cent; Ireland (85 deaths in 3,447 cases ) at 2.46 per cent; and Switzerland (505 deaths in 18,267 cases) is 2.7 per cent.
China, the first country to admit to having coronavirus on November 17 last year, has recorded more than 81,000 cases with a death toll of 3,318 (CFR 4.06 per cent).
We hope sometime soon these figures will have faded into history and the only league table we want to see involves Joe Obi and the Sheepy Road club's involvement in the Midland Football League, or the amazing goal-scoring feats of Atherstone's England over 35s hockey international Martin Webb.
Pray for that day . … . and don't forget to #clapforourheroes in the NHS at 8pm tonight.