Atherstone Town star striker looks back 20 years: Like David Beckham I could have been the Obi one that nobody ever heard of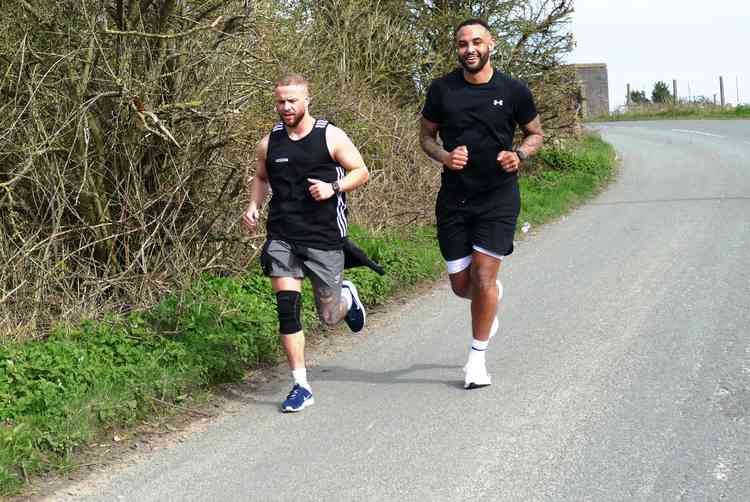 Keeping on running: Joe Obi, right, out in Mancetter with team manager Adam Davies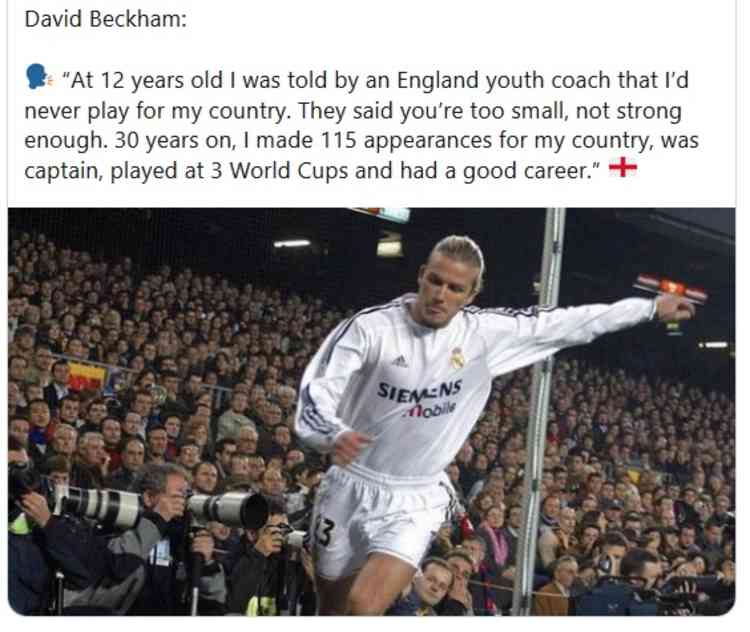 That tweet: David Beckham relives his put down by an England youth coach
STRAPPING CENTRE-FORWARD PROVED 'NEVER MAKE IT' VILLA YOUTH COACH WRONG AND DID SHEEPY ROAD FANS A HUGE FAVOUR
LIKE his international footballing idol David Beckham – it's just as well Atherstone Town's vintage striker Joe Obi took no notice of his early mentors in the game.
Ex-Manchester United legend Becks was told at 12 by an England youth coach, he was "too small and not strong enough" to make a professional footballer and would certainly "never play for his country".
Some 115 outfield appearances, England captain's armband and three World Cups later – he reckons he's had a "good career".
Beckham's tweet got Joe Obi mulling over his two-decade love affair with football which looked doomed at 14 when he was taken to one side at Aston Villa's North Warwickshire training ground at Bodymoor Heath to hear the "you'll never make it" verdict from a youth coach.
Joe was informed he was "too small" and "too reliant on pace".
Some 20 years on and all the strapping striker – in height now nudging the requirements of Government social distancing regulations – lacks IS a turn of speed.
"I have no pace whatsoever," he freely admits but is pretty sure he's Glascote Swifts' all-time record goal scorer and has led the line for Adders with distinction as well as filling in as a "bench manager" when Ivor Green left the Sheepy Road club in September.
Since coronavirus descended on us, Joe has kept his match fitness with daily exercise – as recommended by the Government – which has seen him "leave the heavyweight division" when he went on the scales.
Nub News caught up with him last month pounding the lanes of Mancetter with Adders joint manager Adam Davies.
As for the future, it was a fairly 'open' secret that Jo was going to hang up his boots – hitting 34 in June.
But "unfinished business" courtesy of Covid-19 means the 2019/20 season will likely NOT be his last.
Tough talks lie ahead – not with Messrs Davies and Innes – but probably with his wife.
The official season would have finished this Saturday, and as Brian Henney departs as chairman of Atherstone, Joe is slightly disappointed the season was "voided" by the Midlands Football League – maintaining there could have been a way to complete even if it delayed the 2020/21 campaign.
As for truncated season, he told The Non-League Paper: "As far as Atherstone are concerned, I'm actually glad we got knocked out the FA Vase when we did because it would've been absolutely devastating if it had ended like this"
And Adders' chances next term?.
"We definitely think we have a case of unfinished business."