Atherstone Town players finish the season as big-hearted 'winners' with a £3,500 charity donation to the NHS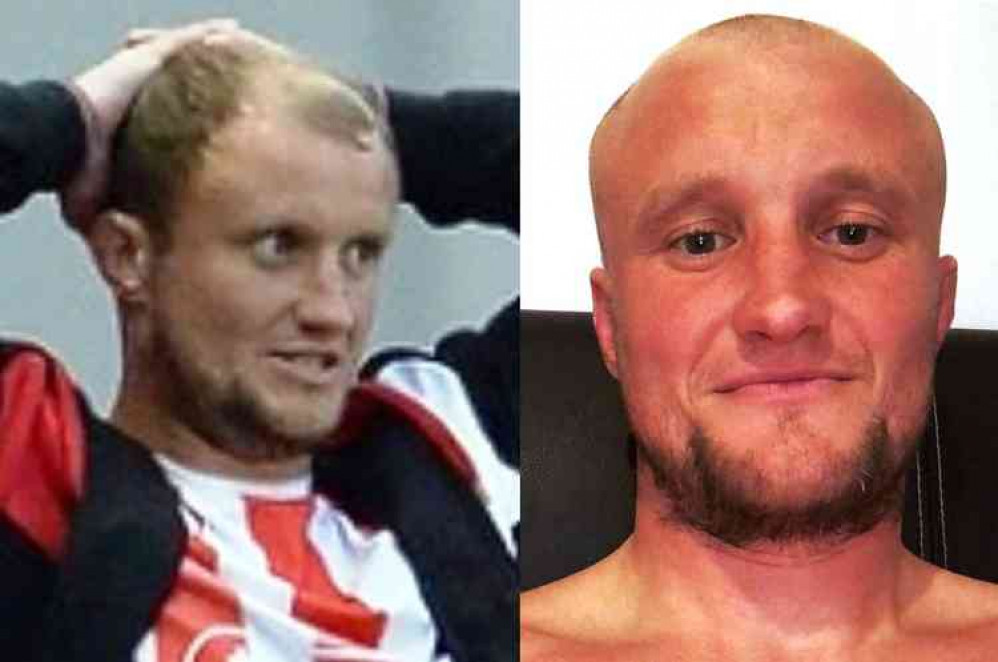 Before and after: Ex-judo champ Adam Green's hair gets the chop
PLAYERS HAND OVER END-OF-SEASON KITTY, WIN BONUSES, FA VASE EARNINGS AND WAGES FROM LAST GAME TO HEAD-SHAVE FUNDRAISER
PLAYERS and staff at Atherstone Town have dedicated their heartache season wrecked by Covid-19 to the best possible cause tackling the virus – the NHS.
The Sheepy Road stars of a campaign that promised so much until coronavirus killed off all sport in the UK have donated their entire end-of-season kitty, win bonuses, part of the FA vase winnings – and all the wages from the last game they played at Kirby Muxloe.
And, this, at a time when the players are earning nothing from football – as the non-professional game lurches into crisis with the pandemic casting a long shadow over its future.
The lads were "only too happy to help" when one of their friends and sporting hero – Nuneaton Griff FC manager Adam Green – decided to launch a GoFundMe page for a sponsored head shave.
But Mr Green, a former Great Britain judo champion and coach, has been "blown away" by the size of the donation – £3,500 – which has more than doubled the £6,000 total to date.
He said: "I have been left speechless – their gesture has brought a lump in my throat.
"I cannot believe it. I am overwhelmed. Thank you Atherstone Town – the lads, backroom staff, chairman, everyone that's donated.
"Everyone can see how much the NHS staff are doing for us at this horrible time.
"This means more than football. The lads could have split that pot between them.
"Massive respect to them."
The sponsored head shave came about because Mr Green, who also looked after judo at Leicester Tigers and played football and rugby, said he had taken quite a bit of stick over the years from friends about going bald on top.
He said: "Everybody knows how much my hair means to me and how scared I was to 'shave it' as well as admitting that I needed to stop hanging on to it."
So when he realised that NHS staff are having to spend time away from their families to help treat coronavirus, he thought it was the "perfect opportunity" to give something back to the national institution with GoFundMe page
He added: "Our NHS have been absolutely amazing throughout these very difficult few weeks."
Adders club captain Kyle Baxter told Nub News how the club got involved: "We are good friends with Adam and when we realised what he was doing, we all agreed to chip in with what we could.
"We are only too happy to help.
"As well as our end-of-season kitty, when we realised the Kirby Muxloe fixture was our last one this season – we decided to donate all the wages from that game to the cause. That was 20 playing staff.
"Adam is a great sports person, and this was our chance to do something for the NHS.
"We're indebted to them at this time."
To give to the GoFundme page click here.