Atherstone Town CFC pre-season update: No followers at Sheepy Road for The Lambs clash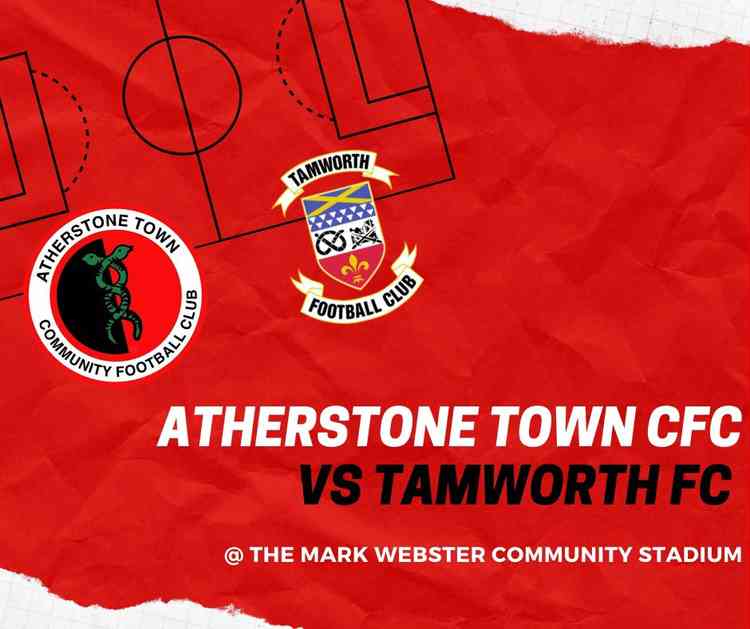 Derby clash: Friendly between Atherstone Town and Tamworth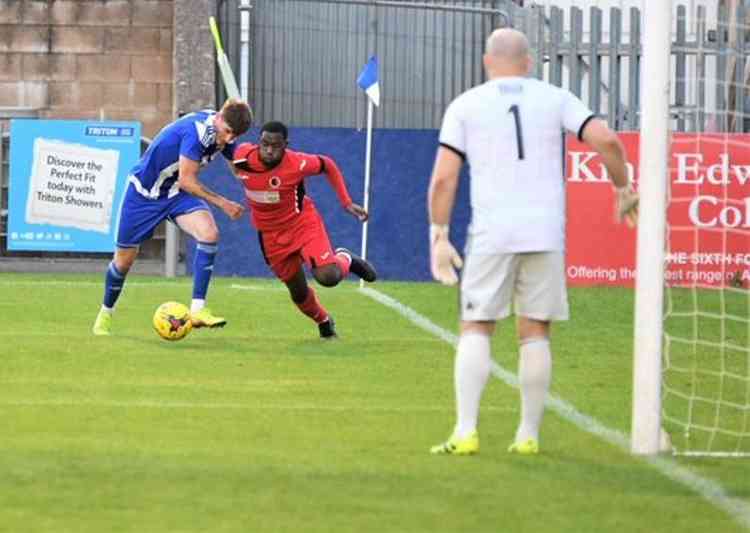 Close attention: Atherstone in action at Liberty Way, Nuneaton, last week Picture by Gary McGuffog
TONIGHT'S MATCH CONTINUES COVID PATTERN BEHIND CLOSED DOORS
ADDERS LOOKING FOR FIRST WIN IN AUGUST FRIENDLIES' CAMPAIGN
THE SOUND of silence will replace pre-season fervour tonight as Atherstone Town CFC look for a first win in August against 'lofty' neighbours Tamworth
Strict Covid-19 restrictions means an empty Sheepy Road for what is normally a hard-fought encounter between two intensely determined derby rivals.
For the Adders it's their third outing along the tricky path to as yet undetermined start to the 2020/21 season.
Their pre-season campaign began eight days ago with a 2-0 reversal at the Liberty Way stadium against former boss Jimmy Ginnelly's Nuneaton Borough side. Goals from Carl baker (17 mins) and Luke Benbow (40 mins) decided the even tussle.
Ross Innes and Adam Davies's lads had a good run out on Saturday at home to the Leicester-based LFE Academy, from the Under 21s Midland Football League.
Despite the 0-0 scoreline, the Adders hit the woodwork three times – efforts by Alex Naughton and Joe Obi in the first half and an incredible 'double by Mitch Thomson after the break.
He hit the bar before the ball cannoned off the back of the keeper's head and against the woodwork again before falling to safety.
After tonight's game against The Lambs, Adders are at home again next Tuesday to Midland League Division Two opponents Bolehall Swifts, which needs no introduction for CFC striker Obi as their former all-time leading scorer and past manager.