Tell-tale complaint forces Atherstone district's region-renowned restaurant to abandon free daily meals service to coronavirus vulnerable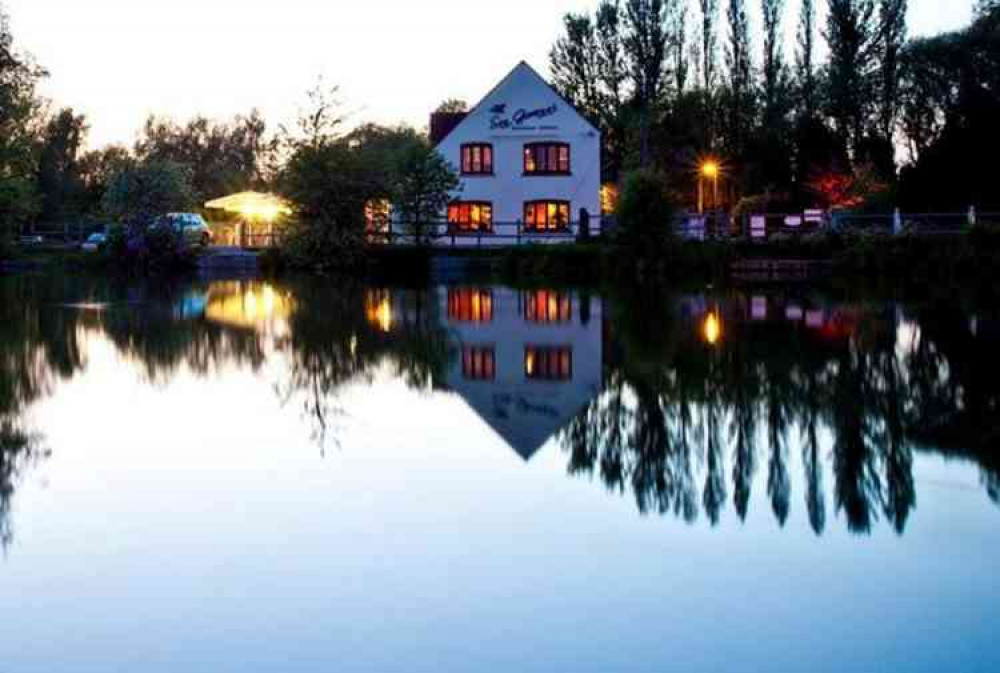 San Giovanni: 'Giving something back to the community'
FURIOUS supporters of a cordon bleu restaurant bordering Atherstone have condemned "false" accusations forcing owners to abandon their daily free hot meals service to the elderly and needy during coronavirus lockdown.
Dozens of San Giovanni well-wishers have vented their displeasure at "making the vulnerable suffer" after tell-tale complaints of "late parties with loud music" resulted in the Italian eatery receiving a visit from local police.
Last month the fine-diner, with its idyllic lakeside location, offered to "giving something back" in the midst of the Covid-19 crisis – with daily delivered sustenance to those in most need to its own village of Sheepy Parva plus Pinwall, Sheepy Magna, Sibson and Ratcliffe Culey.
It opened its kitchens every day to keep the promise to "do our bit for the community unprecedented time of difficulty" in a service solely funded by the business and operated with both volunteers and donations from generous local suppliers.
The restaurant said in a statement: "We have been working very hard behind the scenes in a time of enforced closure, to play our part.
"Regrettably, due to these false accusations of 'late parties with loud music'– by which time our small team of volunteers are very much safely at home – we will now only continue serving those in the community on the days which we are operational as a takeaway to the public."
So the seven-day service has had to be cut to reflect the Friday to Sunday takeaway days only – with the needy missing out on Mondays to Thursday deliveries from now on
The statement went on: "We will be informing all of the elderly and vulnerable of these changes, whom we have being delivering to daily for the past few weeks, by letter."
Restaurant Facebook folowers leapt to its defence on the claims of "late night parties".
Neighbour Björn Fólcvíg said: "Can people that live in the immediate vicinity of the restaurant not contact the police and vouch for the restaurant?
"I live about 60 seconds away and have heard nothing. And I'm a night owl. So I'm usually up and about until late."
The rest of the scores of supporters rounded on the complainants to the police.
Deb Pocklington posted: "How sad that people would do such a thing.
"We will continue to support you and think what you have been doing for the elderly and vulnerable was admirable and selfless.
"Thankfully it sounds like the police have been understanding.
"The person who reported it should think long and hard – people who needed this service are now without."
Gemma Banks added: "That is absolutely appalling of someone to make such false accusations when you have been doing so much to support the vulnerable and have adapted to provide a fantastic takeaway service to the public.
"And now the vulnerable suffer as a result."
Craigh Ward said: "So sorry to hear this, I feel for the people that you were helping that will now go without" while Charlene Olivia Hartley added: "It is very sad that in days like we are living in now these things still happen!
David Woods suggested the complainant "identified" themselves, adding: "Perhaps next week you can supply free meals to all those that you have deprived of the great service they were getting from San Giovanni's."
Maggie Morgan-Cooke ended: "It is a great shame that a false accusation has been made and affected your generous offer for local vulnerable people to have a hot meal daily.
"I hope the complainant feels the disapproval of these messages and is ashamed of themselves."
The restaurant added: "On a more positive note, it has been so touching and motivating to receive all of your lovely letters, reviews, comments and pictures via our social media channels over the past few weeks.
"We would like to thank everyone that has supported us in these tough times with our new takeaway venture."
The restaurant's takeaway service is open Friday from 12pm - 9pm; Saturday from 12pm - 9pm and Sunday, 12pm - 6pm. People wanting food need to call 01827 881000 from 12pm on the day required to place and pay for your order. The business is offering both contactless delivery within six miles and contactless collection from the restaurant car park.
The restaurant can also be contacted on [email protected]