Invitation to Atherstone families: Enjoy Sloth Sunday and laze your way round a 'live' outing to Twycross Zoo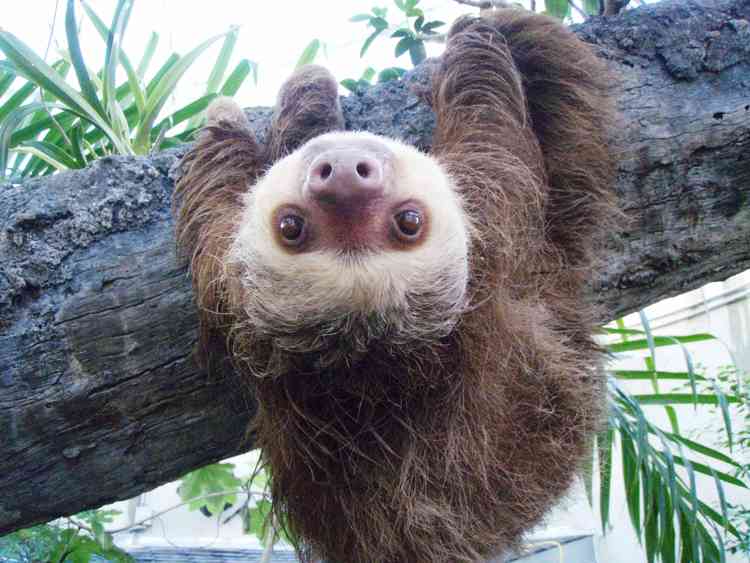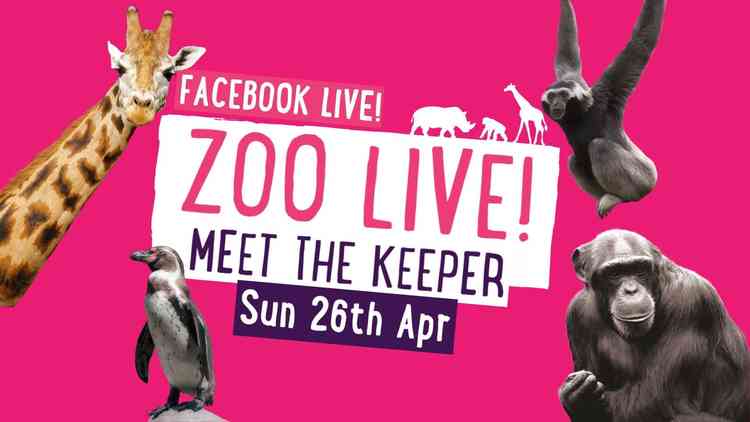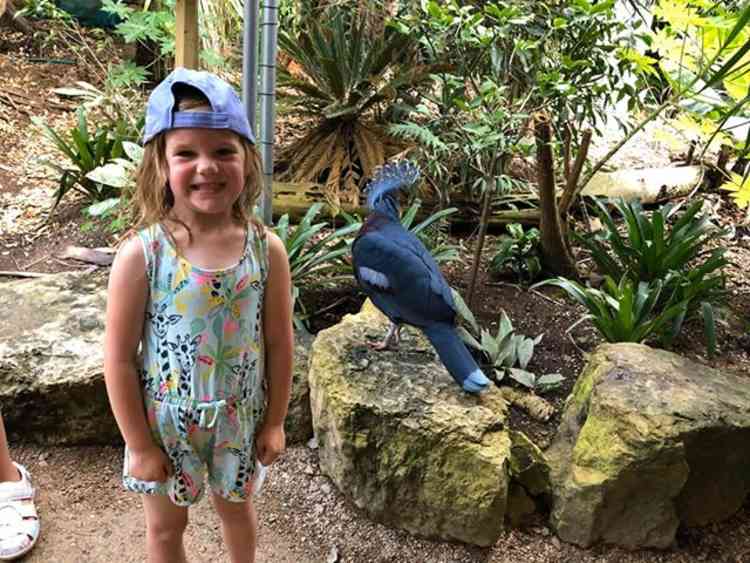 P-P-PICK UP SOME BEHAVIOURAL TIPS ON PENGUINS AND A TALL STORY ON GIRAFFES FROM WORLD FAMOUS WILDLIFE CHARITY'S KEEPERS
ATHERSTONE is within touching distance of a world-famous wildlife charity and today the whole family can reach out to enjoy a day at Twycross Zoo – without leaving home.
The Government's 'StaySafe' mantra under coronavirus lockdown is actively encouraging couch potato status, so why not imitate the sloth – the laziest creature on the planet – for a few hours.
You'll be in no danger of breaking any Covid-19 travel embargoes or using up petrol (even though it's cheaper at the moment)
Just relax, put your feet up, and for once save on winding your weary way around the extensive grounds – and be part of the first 'Zoo Live' virtual tour on Facebook.
Listen to a tall story on giraffes or p-p-p-pick up tips on penguin behaviour by meeting some of animal sanctuary's dedicated keepers during their 10-minute talks.
The first starts at 11am after an introductory welcome by zoo chief executive Dr Sharon Redrobe. Facebook followers can leave questions in the comments section and share them with family and friends.
Here are the times of the live tour:
ðŸ'10:30am - Welcome from zoo CEO, Dr Sharon Redrobe;
ðŸµ11am – Gibbon Forest with primate keeper, Annaliese;
ðŸµ12 noon – Chimpanzee Eden with great ape keeper, Vicky;
ðŸ§12.30pm – Penguin Parade with birds' keeper, Maddie; and last at
1.30pm – Giraffe Savannah with mammal keeper, Leanne. The grand tour is all part of the zoo's fight to secure its future after being forced to close on March 23 due to the impact of Covid-19 restrictions. Like every other business threatened by the economic impact of Covid-19, the animal sanctuary is trying ensure its 'virtual tour' does not become a permanent feature. With overheads of £650,000 a month and no income, the zoo has launched an
appeal fund
. Some £23,000 was pledged in the first week – the equivalent of running the sanctuary for one day. On its Facebook page, the zoo highlights 'fundraisers of the day'. Six-year-old Francesca decided to take up the challenge – offering to do a sponsored silence. She set a target of £50 and has already reached £350. You can go to her totalgiving page
here
. The zoo, which first opened in 1963, plays a crucial role in the Midlands and UK in saving species from extinction. Nub News
revealed on Wednesday
the Government has promised a Zoo Support Fund will be launched "soon" with dedicated assistance to help sanctuaries "care for animals" during the Covid-19 crisis. Bosworth MP Dr Luke Evans raised the standard for Twycross Zoo as the UK Parliament went 'virtual' for the first time. Stand-in PM Dominic Raab told the Commons: "I urge zoos concerned to look at the range of financial support already available, but also to make contact with DEFRA officials so we can see how it can be best tailored for them." Last week Nub News highlighted
how zoo supporters have voted to name
a new-born Kirk's Dik-Dik antelope 'George' in recognition of the "amazing" work of NHS staff at Atherstone's main hospital. The George Eliot Hospital pushed 99-year-old World War II veteran Captain Tom Moore's incredible £27 million fundraising efforts into second place in the Facebook poll.