Atherstone: How the pandemic inspired local and national artists for the Atherstone Gallery.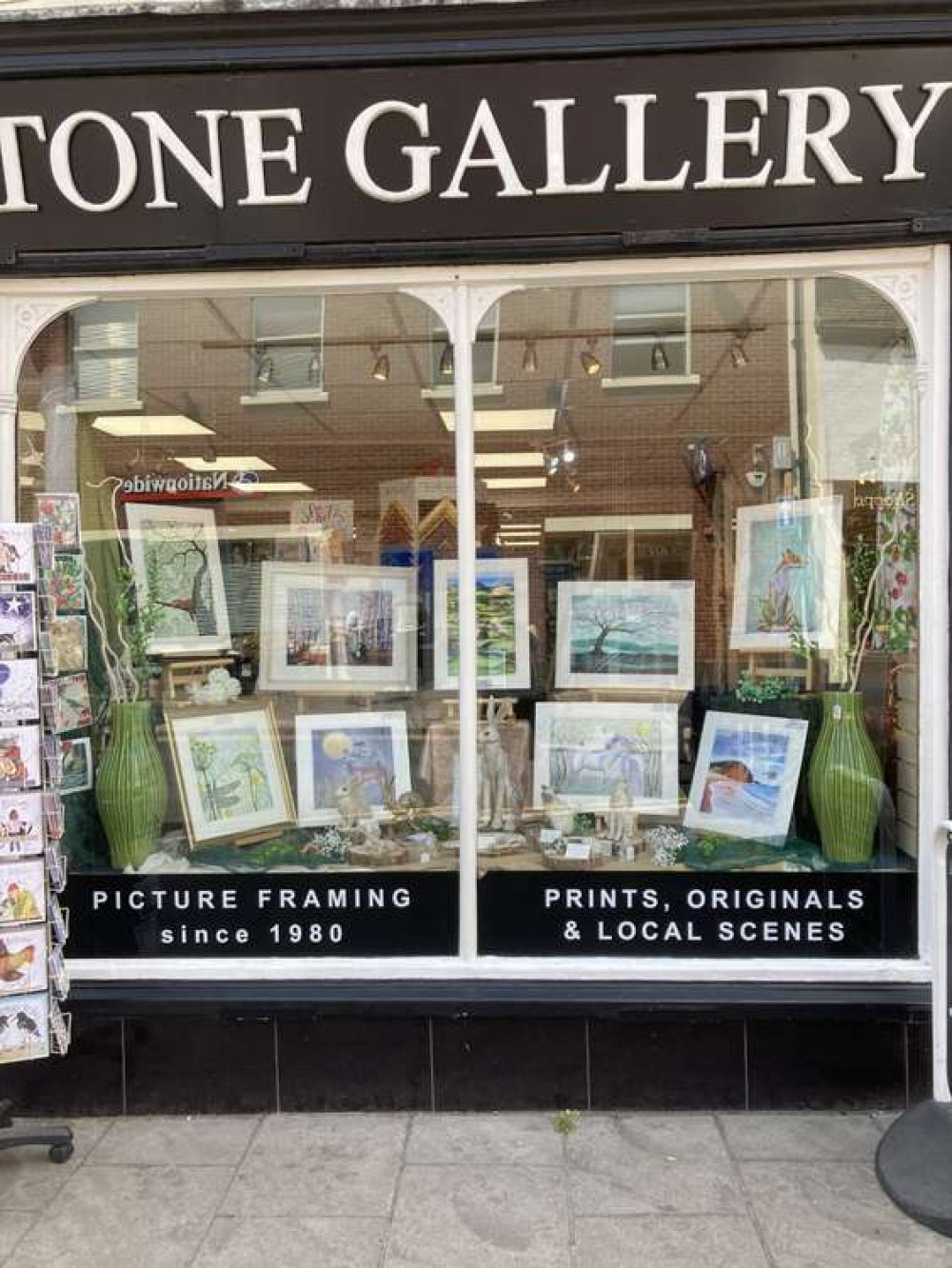 The Atherstone Gallery, which has been around since 1980. (Image by Elle Morgan)
The cool air of the Atherstone Gallery is inviting, this July - and so are its stunning pieces of artwork. In the wake of international crises, artists and creatives have often come together to gift pieces of work to the national or local art scene. After the First World War, for example, Claude Monet presented his famous paintings of water lilies to the French public. He gave them beauty after the chaos and destruction.
It turns out that, over a century later, artwork produced in response to an international upheaval is still something special. In the wake of the pandemic, many artists have taken solace in natural landscapes, the few available spaces to the public when everything shut down. People have taken solace, therefore, in scenes depicting the sea when they have been longing for a beach holiday.
Stephanie, the Gallery Manager at the much-loved Atherstone Gallery, explains that there has been a 'change' seen since the pandemic, in artistic themes. Because people have been spending a lot of time at home, there has been a cry for new decor, especially for those who are now confined to the same walls when working remotely.
'Locals have also been painting and sewing their own creations a lot,' explains Stephanie, 'So we have been framing those, which creates a large part of our business.'
Jigsaws have also become popular in the local community, and the strangest thing that people have brought in has been a snake-skin.
'It bit one of our customers in America,' says Stephanie. The family-run business, which used to be called the Craft Centre, took in a snake-skin that was the result of a fight with a particularly lucky human, who got away safely and chose to frame the evidence. 'Its smell was interesting! We have also had sports memorabilia framed, as people have been getting round to putting up more of their things on their walls, and we've had everything from the sublime to the ridiculous. We've had hats, booties, medals, football shirts, and a lot of our business revolves around local history, too.'
Behind the counter, for example, is a beautiful black-and-white picture of the Queen's Coronation Day in Atherstone, in 1953. The family-run business celebrated its fortieth anniversary in April 2020, but quietly, because everything sadly went into lockdown just after the invitations had been sent out.
With the Coventry City of Culture events looming on the horizon, and a newfound appreciation for the arts locally, perhaps customers will want nothing more than to step into the airy, aesthetically beautiful shop this summer. There are national artists such as Jeni Murphy, whose work on astrology is exhibited in the tempting gallery. People have often wanted nothing more than to escape into fantasy lands over the past few months. This is most evident in the considerate world of art, and locals are lucky to be able to sample pieces in this independent gallery.