Atherstone Man About the House: I have been blown away by 'good neighbour' response of individuals and businesses to coronavirus crisis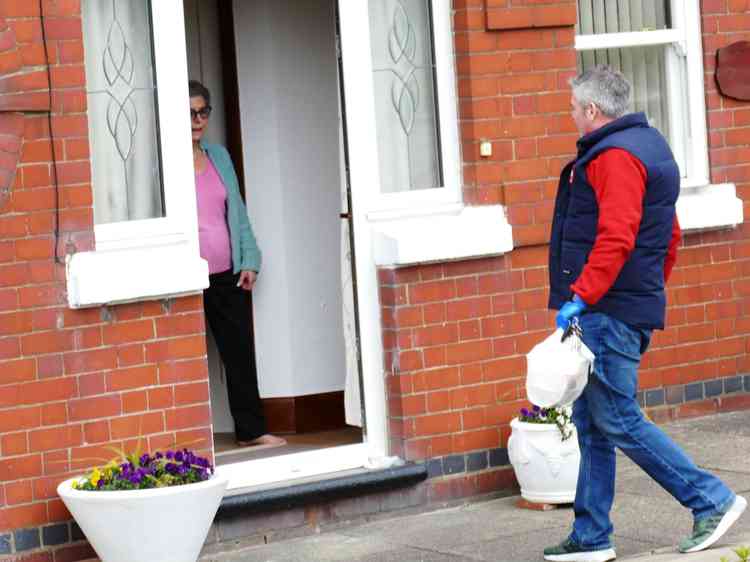 Neighbourly act: MP Craig Tracey delivering meals to the needy in Grendon on Monday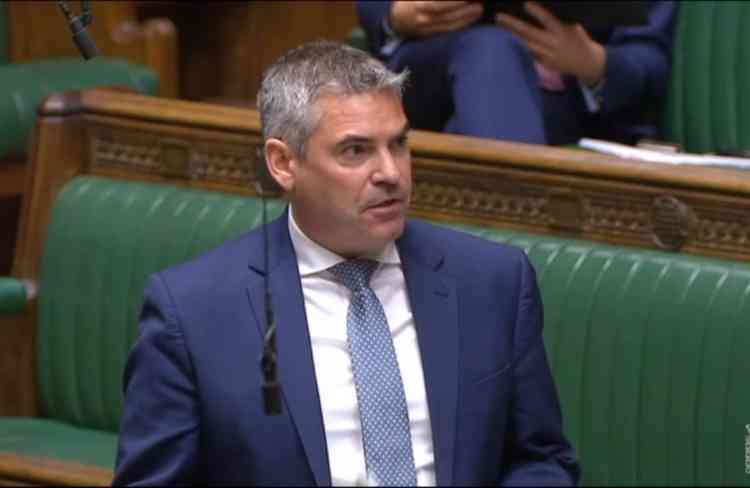 Man About The House: Criag Tracey in the House of Commons before it went into Easter recess a week early because of Covid-19
MP CRAIG TRACEY: BREADTH OF DIFFERENT OFFERS OF HELP FROM THE TOWN AND RURAL PARTS OF CONSTITUENCY ALIKE IS 'FANTASTIC'
IT IS difficult to cover any other topic in this week's Man About the House column.
Since I last wrote, the effects of the coronavirus outbreak have seemingly seeped into all aspects of all our lives – from socialising, to our work and to school.
It has profoundly changed the way we are living at present and it is incumbent upon all of us to work together to try to stop the virus in its tracks.
I appreciate that many of the measures that have been put in place by the Government have already and are continuing to cause significant disruption and inconvenience, but it is hugely, hugely important that we follow the guidance as closely as possible.
The advice is clear:
Stay Home;
Protect the NHS; and
Save Lives.
Every individual has a capacity to change the course of travel of this virus, to 'flatten the curve' and give our NHS the best possible chance to save as many lives as possible and the easiest way we can do this is to stay at home. Simply put, limit your movements out of the home to only travelling to the shops to collect basic necessities as infrequently as possible, exercising out of the house only once-a-day and keeping in contact with our loved ones remotely, either over the phone, using FaceTime/Skype or via post. Whenever you do come into contact with anyone from outside of your household, always keep a two metre distance. There is no doubt that this less than ideal, however as my colleague Health Secretary, Matt Hancock has reiterated – the more closely we all follow this advice, the sooner we can go back to normal. Amid the disruption and worry, it has been fantastic to see the strength of community feeling in Atherstone highlighted. I mentioned in my
last Nub News column
about the strong, unique character of Atherstone and the strength of the community in this town, and it has never been demonstrated more than during this exceptionally challenging period. Last week, I posted on Facebook trying to gauge the breadth of different offers of help for others in our communities at this time and I was blown away by the response. From all parts of my constituency, including Atherstone, individuals and businesses alike were offering to help their neighbours and those in their community, who perhaps they had not previously spoken to, with their shopping and other errands during this strange time. I would urge you all to reach out to your neighbours, especially the elderly and vulnerable to check-in to see if they need any support or even just a friendly phone call during the self-isolation period, I have no doubt the people of Atherstone will rise to the challenge of supporting each other, now more than ever. The Government continues to work hard on providing the appropriate support needed for all those who will be severely impacted by coronavirus, both in terms of their health and their income stream. At the time of writing, the Treasury is continuing to work around-the-clock on the support package for the self-employed. As a former self-employed business owner myself, I can fully appreciate the anxieties that many of you hold currently and I will continue to fight for the best possible package of support possible. I trust you and your families will stay safe and well at home during this period. Continue to monitor the updates on the NHS and Public Health England websites, these sites are your first port-of-call for the most accurate, up-to-date information during this time. Should any of you reading this column have any specific questions or issues, please do not hesitate to contact me via email
[email protected]
– and I will do my best to answer them.