Coronavirus threat didn't stop Atherstone Town playing but a 'Mass gathering' put paid to their chances of winning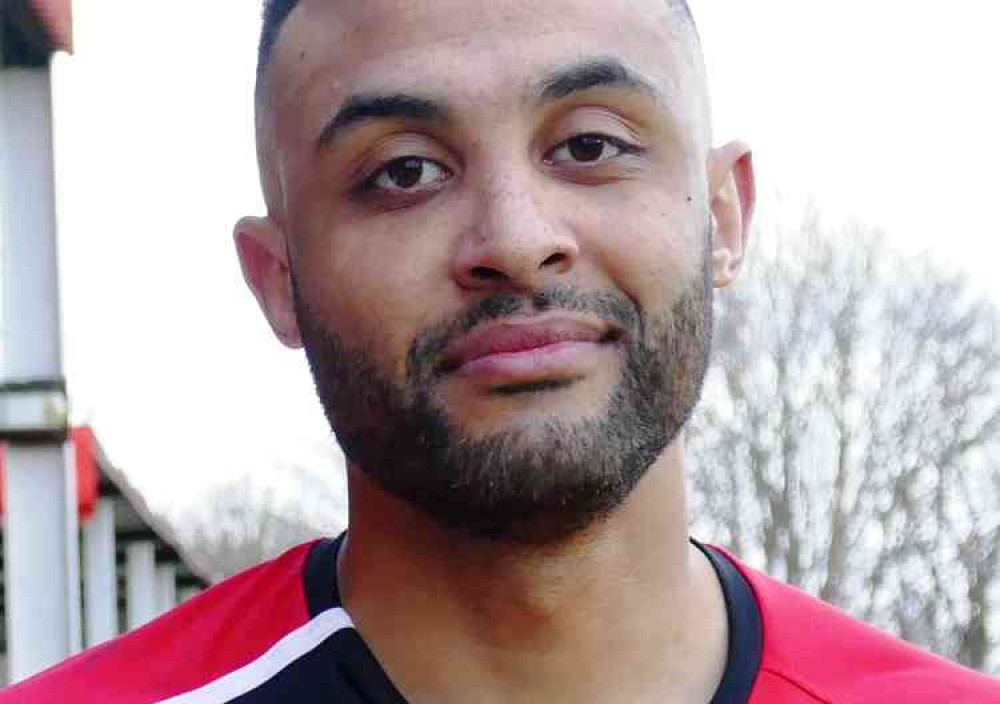 Spot on: Joe Obi reduced the arrears with a 52nd minute penalty
Kirby Muxloe 2 Atehrstone Town CFC 1
Atherstone Town succumbed to a bout of travel sickness as the all-encompassing effects of coronavirus swirled around them on Saturday.
Administrators pulled the plug on most sporting action yesterday but Adders' encounter at Kirkby Muxloe went ahead against a backdrop of the Midland Football League deciding that halting the season now would prove "disastrous for many clubs". But Adders went down 2-1 – unable to take advantage of a window of opportunity to close the gap on their fellow Division One promotion contenders or runaway leaders Leicester Road which they meet next Saturday at Sheepy Road. Although gatherings of more than 100 people may about to be banned by the Government, it didn't stop Kirby's aptly-named striker Mass piling on the agony for an Adders side who didn't get out of the starting blocks quickly enough in the first half. Mass struck in the 16th minute and Nasoor added a second 20 minutes later. Two down at the interval, the visitors revival began with a well-struck penalty by Joe Obi seven minutes into the second half. But Adders ran into more trouble just past the hour when Ben Ashby was given a straight red and now the side faces three games without his services. In the end the Adders couldn't get on level terms despite six corners and seven shots on target. The win for Kirby moved them up to seventh in the table – one place and eight points behind the Adders but having played five more games. Only one other result went against the Adders – Leicester Road beating Coventry Copsewood 3-2 and, following their narrow 1-0 win at Uttoxter on Wednesday,, they are now 31 points ahead of the Sheepy Road side with Adders only having nine games in hand (27 points maximum). Adders will also have to keep winning their games in hand on their promotion rivals if they want to catch Uttoxter, Studley and Brocton for a top four spot. What happens next is anyone's guess. The Adders are due to play a double header in 48 hours against Lichfield City – away in the JCHW cup tomorrow and at home on Wednesday. The MFL board,
caught between a "rock and a hard place"
in going against the decision by the Premier and EFL leagues to cancel all games until at least April 3, will monitor the situation "as events escalate" and meet again on Monday to review its decision on Friday.