Covid-19 crisis team: One last push needed to cover all the households in Atherstone to provide 'haven of help' for vulnerable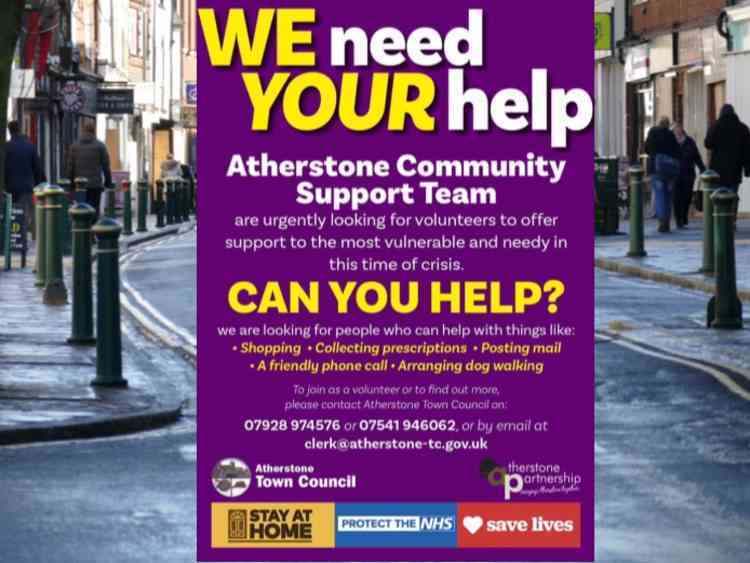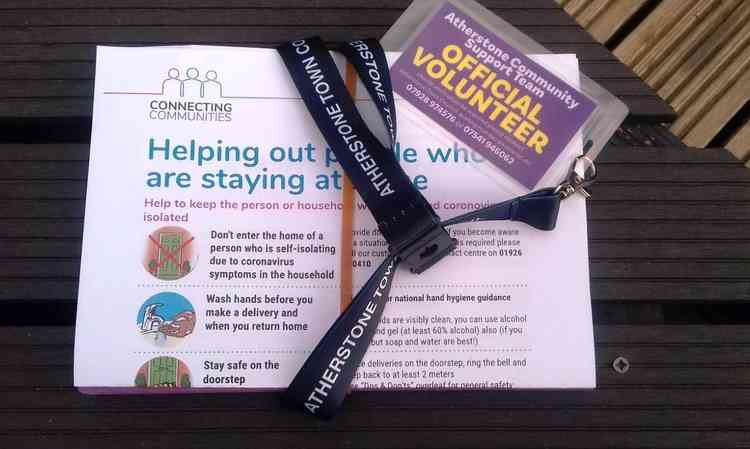 TOWN-WIDE MISSION STILL REQUIRES MORE VOLUNTEERS TO JOIN ARMY OF SUPPORT FOR NEEDY
A TOWN-WIDE mission to look after Atherstone's vulnerable population during the coronavirus crisis needs "one last push" to reach its first target.
Leaders of the newly-created community support team – set up by the town council and Atherstone Partnership – says the response and commitment to joining a volunteer army of helpers is "wonderful".
Already 60 townsfolk have come forward to be volunteers with the first priority of the team to do a communications sweep of Atherstone through door-to-door leafleting.
It is to ensure no one among the town's needy who has been isolated by the knock-on effects of Covid-19 misses out on getting help.
An appeal went out through Nub News last week to cover 4,500 homes. And more than 3,5000 has now been covered.
Atherstone Partnership head Gary Chamberlain said: "I'd just like to reiterate a very big thank you to a whole team of people behind the scenes making this happen.
"We need one last big push now to cover the final 800or so houses."
There's just a few roads left that need leafletting and they are: Lister Road, Jenner Court, Nightingale Close, Tudor Crescent, St Michael's Close, Cooks Close, Station Street, Tenter Street, Innage Terrace, Holte Road, Windmill Road and Long Street, Market Street and Church Street in central Atherstone.
Volunteers will all be issued with a special pack to enable them to help support those in need of assistance.
To join the scheme volunteers should contact the town council on 07928 974576 or 07541 946062 or email [email protected] or call with their own name address and contact number. Checks maybe requested for safeguarding purposes.
Civic-led food parcels through the borough and county authorities are now being delivered on a weekly basis in addition to the 100 meals going out from an operation being orchestrated by Atherstone Coffee Shop owner Angie Spencer from St Nicholas Church hall, Baddesley Ensor.
The third delivery of those meals went out yesterday. The service is on Mondays and Fridays.