Coleshill Cafe on the Hill serves up an online presence thanks to Coventry Chamber of Commerce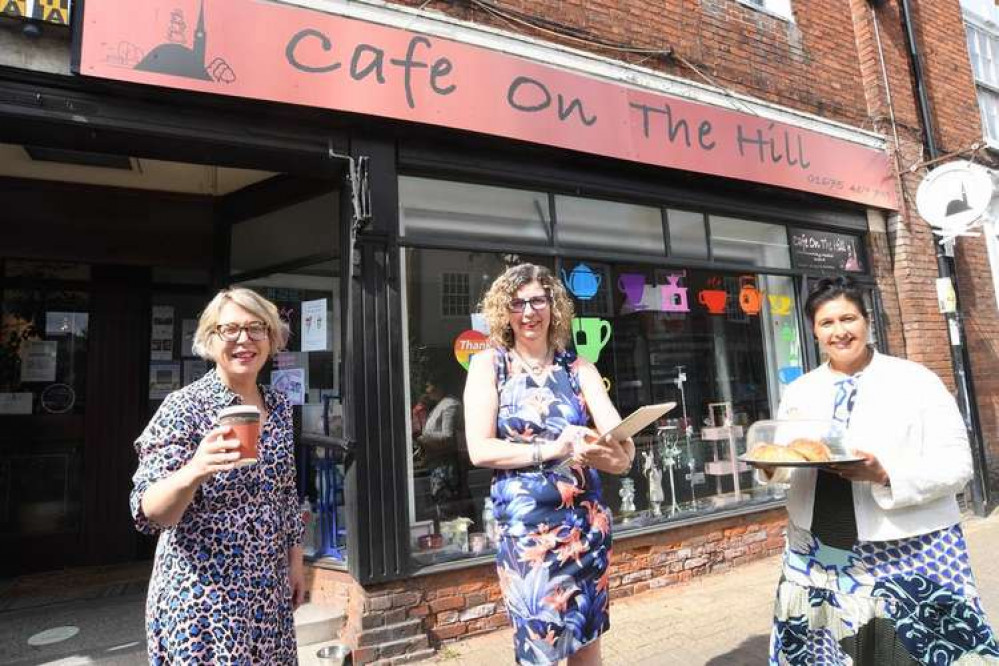 (Image by Cafe on the Hill)
A Coleshill couple have been serving up meals and treats to the local community over the past 18 months – after being served up support with their online presence.
Tina and Dale Glastonbury run the Café on the Hill in the town after starting the business at the beginning of 2019.
Just a year after launching, Covid hit and, for a fortnight and like many other businesses across the region, they went into a state of shock.
Tina found out about digital support available and that was a key breakthrough in helping Café on the Hill reach more people.
The workshops were delivered by Coventry and Warwickshire Chamber of Commerce and Stories Marketing, on behalf of Warwickshire County Council through the Warwickshire Towns Network Programme. The workshops shared insights into how businesses can use social media and other digital tools to grow an online community.
Tina said: "We'd just started to get the business where we wanted it to be after a year and then the pandemic hit. For a fortnight, we just didn't know what we were going to do. We were in shock.
"We both love Coleshill and it was our dream to open a business here and to move here. We had our first date in the town 30 years ago – just over the road from the café – and then went on to get married.
"So, we couldn't stand by and let the business go under, we knew we had to try everything we could to survive and look for all the support we could get.
"I attended three online group sessions with Stories Marketing to help improve my digital skills and then had a one-to-one session and it was really useful.
"I started to understand a bit more of theory behind posting and using things like hashtags. I suddenly went from a couple of hundred views of a post to getting thousands.
"We were very well known in the local community, but more and more people got to know about us and it definitely helped us survive the crisis."
Some of the innovations will continue, despite restrictions being lifted. The Café on the Hill delivered 40 Sunday lunches to customers on a recent weekend and has even ventured into event catering.
Such is the success, they've taken on their first member of staff.
Keely Hancox, from the Coventry and Warwickshire Chamber of Commerce, said: "Tina and Dale have so much personality and they've found a way to make that shine online.
"They've shown a real fighting spirit to come through the crisis by diversifying and that, coupled with Tina's enhanced digital skills, has seen Café on the Hill become even more popular despite having to close their doors for so much of the past year and a half.
"It's great to see that those skills and those changes are not going to be cast aside now that restrictions are lifted. On the contrary, they are using everything they've learnt over the past 18 months to not only keep going but to get the business growing again."
Warwickshire County Councillor Kam Kaur said: "The pandemic really made an instant difference to how businesses would have to operate and the County Council, along with our partners, offered an extensive range of support. What was key to our thinking was not only in solving the problem to help businesses stay operational but also to enable them to grow and develop beyond the immediate crisis, in the changing market place that the pandemic brought.
"The Café on the Hill is an exemplar of this. We have supported them to broaden their skills base, reach new customers and engage with local residents. I am delighted to see how well they have adapted and grown. This is precisely the kind of outcome that we were looking for and long may their growth and success continue."
More courses will start this September which are available to Retail, Hospitality and Tourism businesses. For more information, go
here.