Atherstone poet, Daniel Kay, teams up with Sheffield music producer to raise money for Scope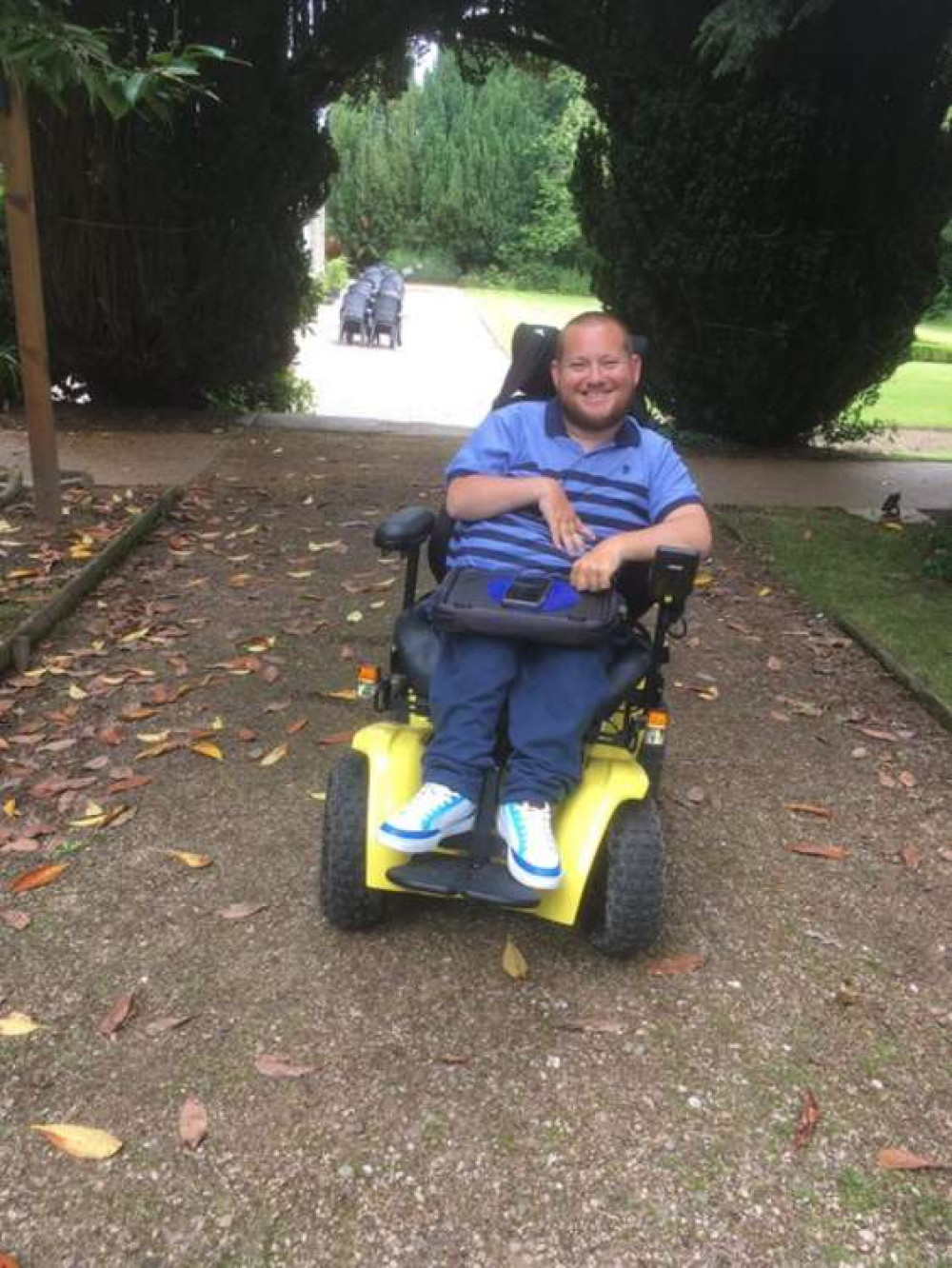 There are quite a few writers and performers dotted around Atherstone's coffee shops and poetry scene, nowadays.
For instance, there is Erin Green, who writes on the Atherstone Market Square.
We also had StoneFest not long ago, and ahead of the Coventry City of Culture launch, there have been many creatives pouring into Warwickshire and the surrounding areas.
Today, Atherstone Nub News interviews an emerging creative mind, Daniel, who has struck up a working connection with a Sheffield-based music producer.
Daniel Kay, a talented 30-year-old poet and writer from Atherstone, has successfully teamed up with a music producer called Jim Taylor (also known as Cobbler). The primary aim is to use their artistic talents and business integrity to raise money for Scope.
This friendship and working relationship began in the early spring of 2021, when both collaborated and said it was 'a meeting of minds'. Daniel first channeled his emotions into poetry when he recovered from alcohol addiction a few years ago.
'I started writing properly in 2017, as I needed something to help me recover from drink.'
Since then, he has enjoyed meeting other creatives, spreading the word locally about his self-produced music, poetry and YouTube videos. Much of the money from his art goes to charity, and he has also been on the judging panel for poetry events.
He has met artists such as Emilie Lauren Jones, who has also been interviewed by the Atherstone Nub here.
Daniel also has Cerebral Palsy, and plays power-chair football in his spare time. Some of his poems, such as 'Violet', strike the listener and reader as similar to Zadie Smith and Kate Tempest's 'gritty realism'. Others seem more mellow, such as 'Familiar Faces', with a background of lo-fi like instrumental music that Daniel produces on his iPad.
He is staunchly in favour of environmental activism, and is a vegan.
You can see his poetry here, on his YouTube channel.
At first, Daniel was using Apple voice software to convert text to speech, and then he used his mother's voice, which despite being 'evocative' and complementary of the poems, got lost with the music in the background.
The artists chose to use Bandcamp because of its ability to give them most of the money from sales, which they since have donated straight to Scope.
To download the EP, visit here.