Atherstone civic leader on 'taking so long' to get more than £10m of business grants to firms under coronavirus cosh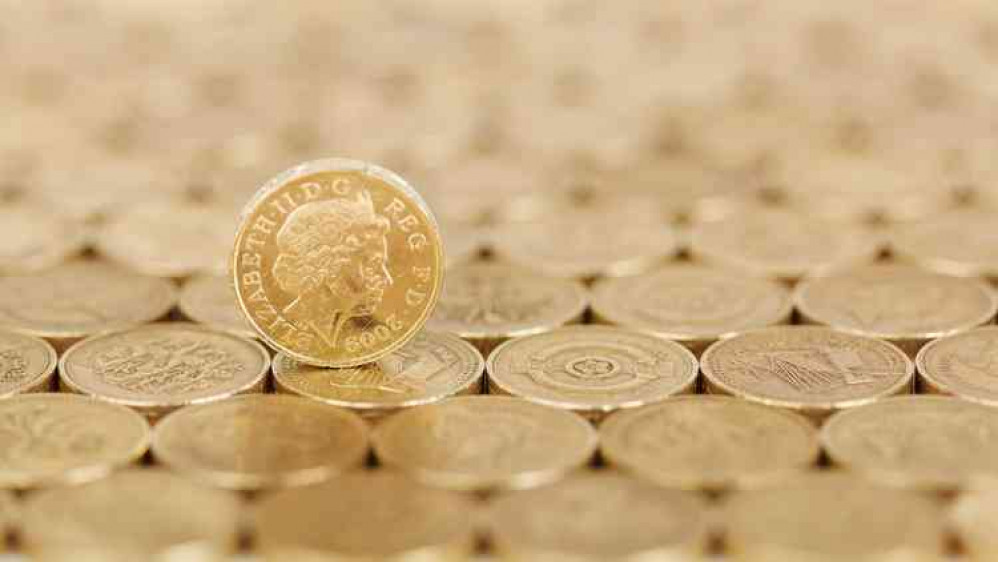 One-off grants: North Warwickshire Borough Council says there is more than £10m to be made in payments to firms in the borough
DAVID WRIGHT: AS A COUNCIL WE DID NOT HOLD ALL OF THE DETAILS NEEDED TO MAKE THE PAYMENTS
CIVIC leader David Wright admitted that having "no system in place" to give hand-outs to coronavirus-hit Atherstone firms has delayed paying £10 million of Government cash in business grants.
Town businesses eligible for one-off grants of £10,000 and £25,000 can expect to see desperately-needed funds landing in their bank accounts tomorrow, Nub News understands.
And Councillor Wright, chairman of Atherstone Town Council and borough council leader, explained it had "taken so long because we have had to get the bank details of every business".
North Warwickshire Borough Council sent out a covert 'distress' signal last week when it said it was "working hard to enable the business grants announced by the Government to be paid".
It said as it did not hold all of the details needed to make the payments and would publish some information on the council's website later about "how you can assist us to collect this additional information".
Over the weekend the council issued its first batch of the small business and retail, hospitality and leisure business grants – £1.275 million to 123 firms across the borough with the promise payments would be received "by Tuesday".
Councillor Wright told Nub news: "We have a thousand businesses in North Warwickshire. There just wasn't the system in place to deal with it.
"It's like HMRC collecting revenues from businesses but having no system in place when they have got to hand it out.
"It's a question of normally receiving payments rather than giving out."
A statement from the council said it was "extremely pleased" to be able to advise that Government money business Grants arrived this week and £1.275 million "has already been paid out".
Cllr Wright added: "This is just the start. We've got well over £10 million to grant to our businesses.
"We hope these payments come as a much-welcomed support to those businesses who have been affected by the Covid-19 pandemic."
The news comes as a report from the Centre for Economics and Business Research has revealed current Covid-19 lockdown measures are costing the UK economy £2.4 billion a day.
Construction, hospitality and manufacturing were found to be the most badly affected sectors.
The criteria for grants is as follows:
Small business grant fund - £10,000
This is available for businesses who:
Were in occupation of the premises; and
Were the ratepayer on March 11 and already receive small business rate relief or rural rate relief (these will be shown on your latest bill)
This grant is not available for premises occupied for personal use, car parks and parking spaces and businesses that as of March 11, 2020 were in liquidation or dissolved.
Retail, hospitality and leisure grant up to £25,000
This is available for businesses who:
Were in occupation of the premises; and
Were the ratepayer on March 11; and
Have a premises that has a rateable value of less than £51,000; and
Are eligible for business rate relief under the extended retail discount scheme.
The grant is payable for each business premise that satisfies the criteria above.
If your rateable value is up to £15,000, you will receive £10,000, for rateable values between £15,001 and £50,999 you will receive £25,000.
This grant is not available for any premises that have a rateable value of £51,000 or over, for personal use, car parks and parking spaces and businesses that at March 11, 2020 were in liquidation or dissolved.
Any local businesses that has not applied for a grant or have not been contacted by North Warwickshire should click here.
For more information on both these grants, click here and for full information on local authority business rate schemes please click here.
Atherstone businesses have also been offered a lifeline of guidance and support from the Coventry and Warwickshire Local Enterprise Partnership
The CWLEP Growth Hub is working with North Warwickshire Borough Council, Warwickshire County Council and the Coventry and Warwickshire Chamber of Commerce as well as the Federation of Small Businesses to co-ordinate assistance.
For its daily updated website page click L] www.cwgrowthhub.co.uk
[L+]here[.L]. Meanwhile, more businesses will be able to access financial support during the coronavirus lockdown after the Chancellor announced a wider package of measures to assist struggling companies at the end of last week. The move will enable larger firms with turnovers as high as £500 million to access support, while opening up the availability of state-backed cash to smaller companies. And the Treasury has confirmed the imposition of new rules on lenders in a bid to ensure money gets to business owners faster and with less personal risk involved. The Treasury has confirmed:
- The introduction of a new Coronavirus Large Business Interruption Loan Scheme (CLBILS) providing a Government guarantee of 80 per cent to enable loans of up to £25 million for firms with an annual turnover of between £45 million and £500 million;
- A ban on banks being able to demand debt-risking personal guarantees on loans of less than £250,000 to speed up the process of lending and reduce financial risk for applicants;
- An expansion of the already-running Coronavirus Business Interruption Loan Scheme to allow "viable" small businesses affected by Covid-19 to apply, no longer limiting it to those unable to secure commercial financing;
- More than £90 million has been paid to 983 small and medium sized businesses, with £1.9 billion now in the accounts of larger firms; and
- Chancellor Rishi Sunak will meet with chief executives of UK banks to discuss the implementation of the schemes this week.
More than £90 million of loans to nearly 1,000 small and medium sized firms have been approved under CBILS since its creation last week, the Treasury confirmed. And a Government-backed scheme to provide financing to larger companies, being operated by the Bank of England, has also provided almost £1.9 billion of support to firms, with a further £1.6 billion committed. It comes after Business Secretary Alok Sharma warned banks it would be "completely unacceptable" if they were found to be "unfairly refusing funds to good business in financial difficulty", especially following the taxpayer-funded 2008 bailouts after the financial crash. The Government has now introduced measures to ensure financial support is readily available, including for larger businesses. Those taking part in CLBILS will see 80 per cent of their loan guaranteed by the Government but, unlike the scheme for small to medium sized businesses, they will not get a 12-month holiday on paying the interest and fees involved. For small business loans of more than £250,000, personal guarantees will be limited to just 20 per cent of any amount outstanding on the lending after any other recoveries from business assets, with lenders continuing to be prohibited from asking business owners to put their house on the line. Mr Sharma said: "The changes we are making to the Coronavirus Business Interruption Loan Scheme will make it easier for business to access the lending we have put in place, helping them to continue trading and protect the livelihoods of their staff." Labour welcomed the measures but accused the Government of being "behind the curve" when implementing support measures.