Atherstone Mobile Valeting
---
Posted: Tuesday, 12th May 2020 3:10 pm
---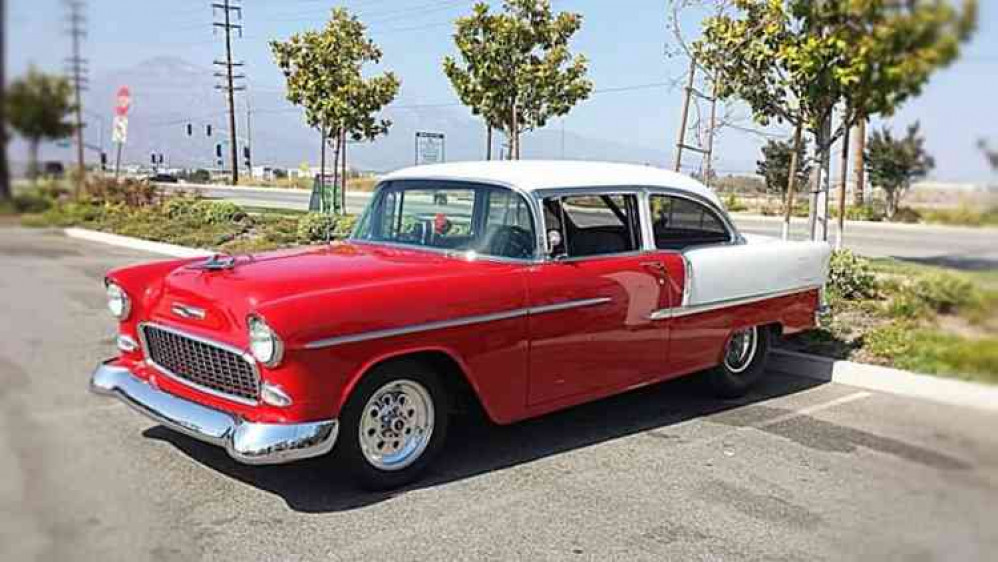 Cars
Hi all,
Atherstone Mobile Valeting is a mobile car wash & valeting company based in Atherstone.
We supply our own water & electricity.
By coming to you our services takes away the inconvenience of leaving house queuing & wasting precious time at the car wash
Book in for all your valeting needs commercial & domestic
ï¸ALL DETAILS: Services, Prices and Areas where we operate are mentioned below. ï¸
â­Corona Virus Interior Valetâ­
Get your car deep clean, help to protect against the spread of infection with a 99,9 antibacterial steam clean of the inside of your car.
Whole interior applied with antibacterial solution and antibacterial steam cleaned from top to bottom wherever your hands touch.
The vehicles must have the interior done/clean if not we can do the interior before steam desinfection (check prices)
PRICES for Desinfection
Cars £30
SUVs/7 seater £35
Vans 3seats area £20
Feel free to get in touch with us for quotes for large vehicles
â­Servicesâ­
EXTERIOR
-Traffic film removed
-Touchless snow-foam Pre-Wash & rinse to remove most of dirt
-Wash-n-Wax shampoo hand wash & rinse
-Boot & door shuts cleaned & dried
-Exterior windows cleaned with glass cleaner
-Tire blacked
-Vans/Minibuses/Caravans including roof â­Extra Optionsâ­
-Liquid wax Cars/SUVs £5
-Liquid wax Caravans £15
-Wheels cleaned £10
â­Professional seats cleaning/washingâ­
Fabric
Leather steam cleaned
2 seats car/van £20
3 seats car/van £30
5 seats car/van £40
7 seats car/minibus £50
9 seats minibus £60
16 seats minibus £80
Please feel free to contact us for any vehicle that you want to be cleaned professionally.
INTERIOR
-Seats, boot, mats & floor vacuumed
-Mats, floor & boot shampooed if necessary
-Dashboard cleaned & dressed
-Windows & mirror cleaned
-Car freshener
-Van-driver 3 seats area only
â­Extra charge will be applied for very dirty Interior. Between 5 and 20 pounds â­
â­Extra Optionsâ­
Pet hair removed & shampooed to remove the smell.
Cars £40
SUVs/7Seater £50
Prices includes the interior done as well
FULL VALET
-Exterior
-Interior
-Removal of any rubbish from car
-Empty & clean the ash tray
-Wash & dried all cup holders & door pockets
-All interior cleaned & dressed
-Wheels cleaned with acid free wheel cleaner
-Seats, boot, mats & floor shampooed brushed & dry vacuum / if leather cleaned with leather cleaner plus leather treatment & protection
-Liquid wax to protect the paint â­Pricesâ­ Cars SUVs/7 seater
Exterior £12 £14
Interior £12 £14
Full Valet £100 £120
Minibus Minibus
6-9 seats 9-16 seats
Exterior £20 £30
Interior £20 £30
Full Valet £180 £250
Small Medium Large
Vans Vans Vans
Exterior £20 £25 £30
Interior £15 £15 £15
Full Valet £75 £80 £85
â­Excluding loading areaâ­ Small Medium Large
Caravans Caravans Caravans
Ext £30 £35 £40 Very Large Caravans / Motorhomes £50 â­Convertible roof/soft top services & pricesâ­ Soft top cleaning & waterproof sealant
2 seater £45
4 seater £55
Convertible rear plastic window restoration & water repellent
Any car £30 â­PUB Seats or any seatsâ­ Leather plus treatment & protection
Upholstery / fabric
Vinyl etc â­Carpet, Stairs, Sofa, Rugs Cleaningâ­ 1 room £25
2 rooms £45
3 rooms £65
4 rooms £85
Stairs & landing £45
Sofa from £20
Rugs from £10
â­Dealsâ­
1 room/stairs & landing £65
2 rooms/stairs & landing £85
3 rooms/stairs & landing £100
4 rooms/stairs & landing £110
We can provide free quotes for any of your valeting needs that are not mentioned above such as
Horse box,
Farm vehicles,
Bikes,
Boats,
Trailers etc
â­
For these prices we operate in Atherstone, Witherley, Mancetter, Merevale, Baxterley, Baddesley Ensor, Bentley, Grendon, Whittington, Ratcliffe Culey, Pinwall, Fenny Drayton, Dordon, Sheepy Magna, Hartshill, Atterton, Sibson, Caldecote. We operate in more areas for a small extra charge such as
For £15 in Hinkley, Bedworth
For £10 in Nuneaton, Tamworth, Arley, Ansley
For £5 in Twycross, Polesworth, Wood End (Tamworth),Hurley,Birchley Heat,Ansley Common,Church End,Piccadilly,Kingsbury,Wilnecote,Fazeley,Mile Oak,Birchmoor,Warton,Orton-on-the-Hill,Wellsborough,Market Bosworth,Higham on the Hill,Dadlington,Stoke Golding,Sutton Cheney,Galley Common,Furnace End,Nether Whitacre,Botts Green,Whitacre Heat.
â­
Appt
07404330422 phone or text
Messenger
Email
[email protected]