Atherstone sports teams receive sponsorship from local pet care company
---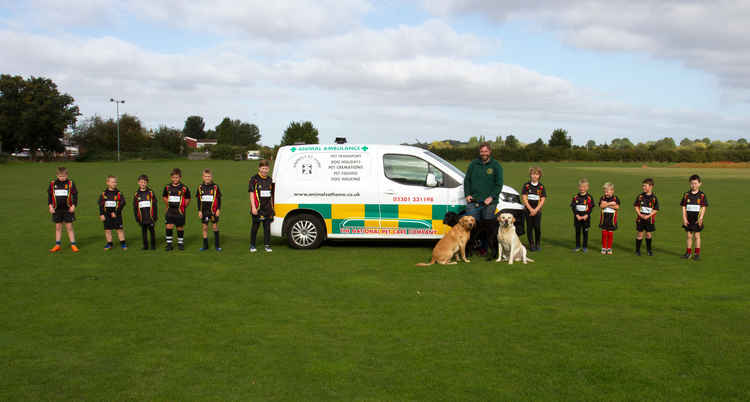 Atherstone RFC's Minis and Juniors team are now sponsored by Animals at Home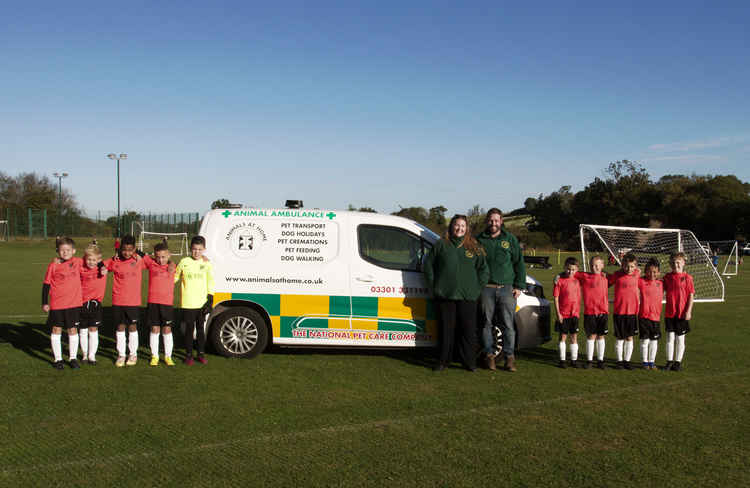 Top Score Rockets are the first beneficiary of the sponsorship from Animals at Home
Animals at Home (North Warwickshire), a local provider of pet care and pet transport services have announced their sponsorship of two community sports teams. Founded in 2019, Animals at Home provide all manner of services to the many pet owners of the area.
Verity Hope, co-owner of the business, has said "We provide the complete package when it comes to looking after your pet, from dog walking and boarding, through to cat and exotic pet feeding, but we are particularly proud of our specially designed Animal Ambulance approved by DEFRA, which is ideal for helping get your pets to the vets for routine appointments, or in an emergency, 24 hours a day."
Top Score Rockets are the first beneficiary of the sponsorship. Established in 2013, the aim of the non-profit organisation is to inspire children and adults to participate in football. The team is pictured resplendent in their new kits with Animals at Home co-owners Jon and Verity Hope.
The second team to wear the Animals at Home logo is the Atherstone RFC's Minis and Juniors team. They're pictured at the head of the page with co-owner Jon Hope, and dogs Harley, Bentley and Wilson. Atherstone Mini's and Juniors accept players from the under six group and train on a Sunday morning.
"At Animals at Home, we're acutely aware of the effects of the COVID-19 pandemic having suffered a high number of cancellations ourselves. We can only imagine the effects of funding on local projects and sporting teams such as these, and we felt it important to give something back to the communities we serve in these tough times" added Jon Hope.
Both teams are always on the look-out for new players, so please get in touch if you have young ones that would like to participate in either sport.
To learn more about Animals at Home, follow this link to their Facebook page.