Opinion: 'Warwickshire Conservative councillors have failed to stand up to their own government's incompetence'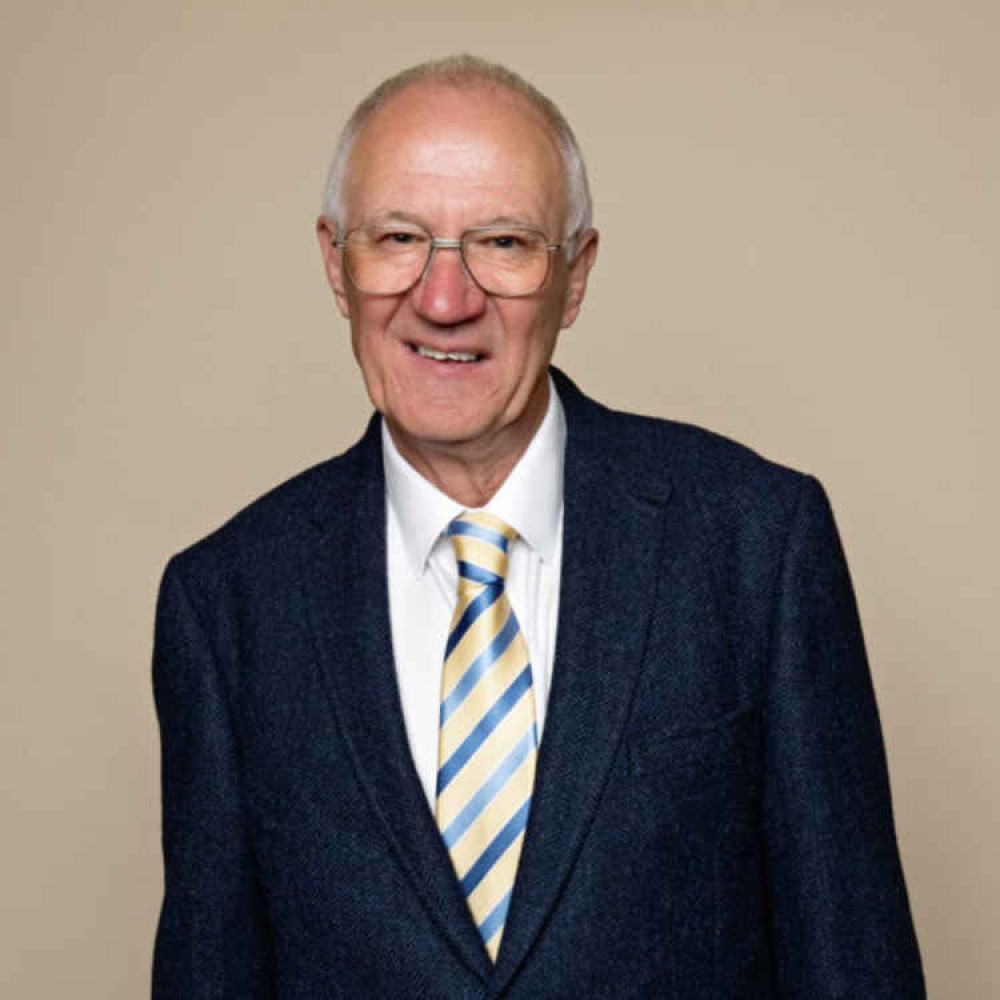 Atherstone Nub News offers members of the local community, and local officials a platform to share their opinions on the local area.
Cllr Dave Parsons (Lab, Polesworth) is a councillor at both Warwickshire County Council and North Warwickshire Borough Council.
In this column with Nub News he has called out the Conservative cabinet at WCC to make a stand to the UK Government over a number of issues facing the county and the rest of the country:
The current situation in Warwickshire schools mirrors so much of what is going wrong nationally.
We have a Prime Minister and government that lurch from one last minute decision to another with no concept of a coherent plan, and we have a Conservative controlled county council that is desperate to make excuses rather than hold the Government to account on behalf of Warwickshire.
We all know that these are difficult times and would be difficult for any government. But in difficult times you need to make clear plans, clear decisions about those plans and implement those plans in a competent manner in order to deal with the problems.
In recent months we have seen the government shamed by Marcus Rashford's campaign into providing food vouchers for needy children during holidays.
It took this highly public campaign to force Boris Johnson to reverse his decision to deny children and families this help.
We then had the debacle of examination grades determined by an algorithm which provided staggeringly different grades from those anticipated by teachers, and even produced inconsistencies for individual pupils across different subjects.
Following an overwhelmingly negative public response to this debacle the government again changed its mind and reverted to basing results on teacher estimates. But instead of saying 'we got this wrong,' they sought to blame those who had produced the algorithm and to deny any responsibility for their own failures.
Then in the run up to Christmas we had news of the spread of the new variant of Covid-19 emerging in London and the South East. The Government inexplicably placed these areas in Tier Two while most of the North and Midlands, including Warwickshire, was placed into Tier Three.
As infection figures climbed it became obvious to the majority that new measures were needed to reduce the disastrous rate at which the pandemic was spreading.
Meanwhile in Scotland a clear decision was taken that schools would close for the Christmas holiday and would not reopen until the end of January at the earliest.
Parents had some time to put childcare arrangements in place, teachers could have their Christmas break and prepare for the online and remote learning which is needed.
These preparations are not without their difficulties, but everyone knew what they had to do and had some time to do it.
In England on the last day of term the Prime minister announced that schools would undertake Covid-19 testing for all pupils. Headteachers and their senior staff had to spend their holiday worrying about how to undertake this additional task and how it would impact on their stretched budgets.
Yet one day into the new school term the Prime Minister, having stated categorically that schools were safe and would remain open on national television, finally took note of the huge weight of evidence and closed schools across England.
Parents were left to try and arrange childcare with no notice while schools which had been preparing for classroom teaching had to switch to preparation for online and remote learning with no notice.
During this chaos Headteachers were pointing out that the government's scheme to get laptop and internet access to children in homes without these essentials was not fit for purpose.
The government "solution" was to tell families in this situation to send their children into school while at the same time increasing the "key workers" classification to put yet more children back in school.
The result has been that teachers are presented with significant numbers of children in school while facing the added burden of providing online learning, and schools remain a potential serious source of infection to which teachers are totally exposed.
In Warwickshire, the County Council is using Government provided Covid-19 funding to provide laptops, but this diversion of funding is going to impact on short falls in overall funding which is needed for dealing with the local situation and tackling recovery issues.
The ruling Conservative Councillors attitude to such events is shown in their response to a recent Labour Group Motion asking the Council to petition the government in order to ask them to maintain the additional £20.00 a week increase of Universal Credit that was brought in to assist in the pandemic.
Despite clear evidence of the growth of in work poverty, the damaging effect of excessive private rental levels (on average three times higher than Council rents) and Ian Duncan Smith, the architect of Universal Credit admitting that it was badly underfunded, Conservative Councillors voted this motion down.
Several stated the County Council should not be lobbying the government on such issues as it was not the concern of this Council.
Conservative councillors seem to be more concerned with protecting the reputation of their Westminster Government and denying that a Conservative government could ever make a mistake than they are about representing the needs of the most vulnerable people in Warwickshire.
Warwickshire Labour Councillors will never take this view whether the government in Westminster is Conservative or a future Labour government. We will always stand up for the best interests of the people of Warwickshire when we think the government is pursuing a bad policy.
With Keir Starmer as our Prime Minister, I know this will not be necessary. He has a record of standing up for the underprivileged, providing legal support to clients who could not pay when he was a barrister and now standing up for them in parliament.
In Keir Starmer we have a leader who will support us in bringing the needs of our local community to the notice of national government.
I wish I could say the same about the Warwickshire Tories, but the record shows they will always put their party above residents.
Cllr Dave Parsons