Hardwicke Circus: The modern face of rock 'n' roll – from prisons to Glastonbury, meet the band coming to a town near you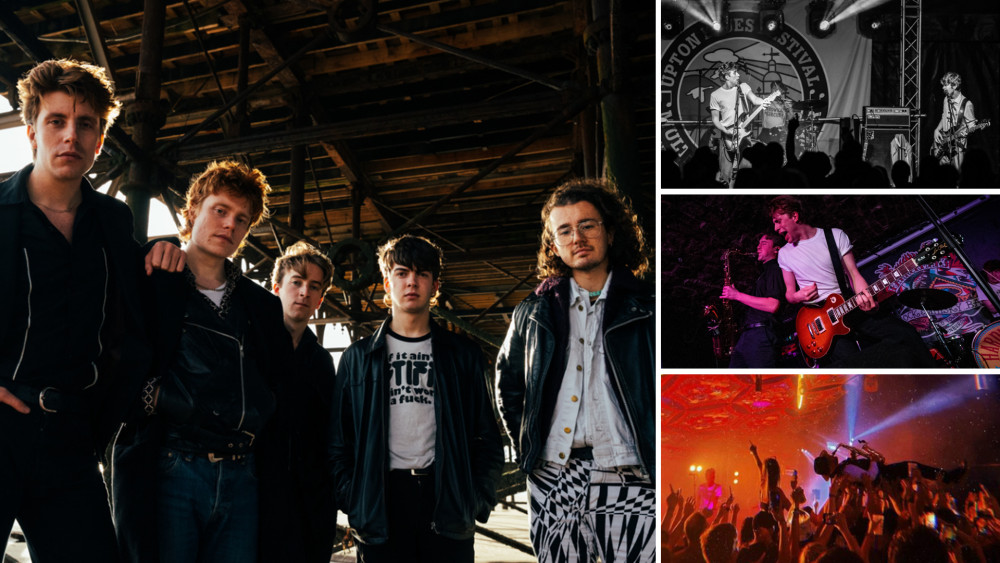 Meet the hardest-working band in rock 'n' roll - with over 1,000 gigs under their belt and a whole lot more to come. (Credit: Hardwicke Circus)
CARLISLE may not immediately spring to mind when you think of rock 'n' roll, but one exciting new band hopes to 'Fly The Flag' for its northern hometown. Hardwicke Circus has launched onto the music scene, with a passion for authentic rock 'n' roll and playing over 1,000 live shows already.
The band creates refreshingly genuine music, taking it back to the roots and to the people – just as Nub News hopes to do with local news. With our shared vision, Nub News is proud to partner with Hardwicke Circus, and we want to share their music with you.
At its core, Nub News is about supporting local people, businesses, and artists. Hardwicke Circus is made up of five incredibly talented musicians, who are working for their fame the old-fashioned way. That's why we believe Hardwicke Circus is going to make it big, and we want to share their incredible story with our local readers.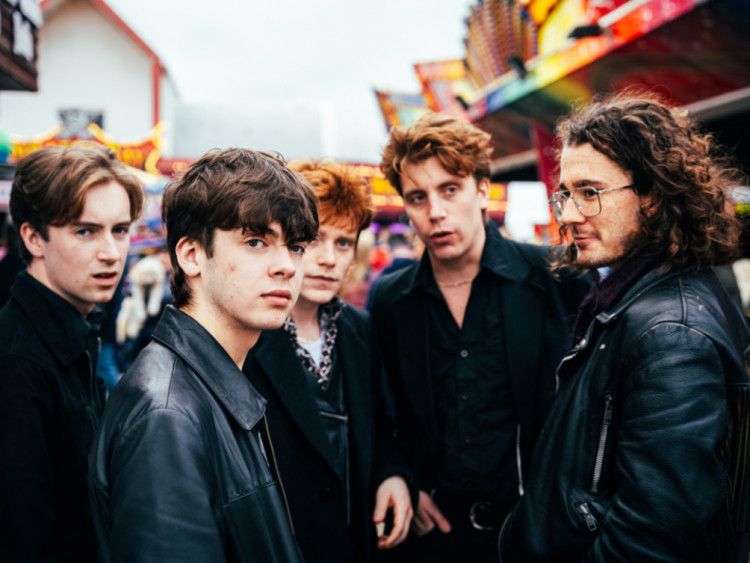 Brothers Jonny (lead vocals and guitar) and Tom Foster (drums and vocals) loved making music from an early age, surrounding themselves with the best musicians Carlisle had to offer. The result is Joe Hurst (bass and vocals), Lewis Bewley-Taylor (keyboards) and Jack Pearce (saxophones) joining them on the road for dynamic gigs all over the country. (Credit: Hardwicke Circus)
Under the wing of renowned music veteran Dave Robinson, whose resume includes serving as road manager for Jimi Hendrix, the band has proved unstoppable. Co-founder of Stiff Records and manager to stars like The Pogues, Elvis Costello and Motörhead, Dave came out of retirement because he believes Hardwicke Circus can be just as huge.
The five-piece is putting in the hours to make a name for itself, with hundreds of gigs in cities, towns, and villages all over the country. They emerged from the pandemic and a Yorkshire farmhouse with a tour of 15 prisons throughout England in 2021. The resulting live prison album, At Her Majesty's Pleasure, received rave reviews.
Since then, The Hardwickes, as known by fans, have taken the country by storm. At Beatles legend Sir Paul McCartney's request, the band even performed at Glastonbury last summer.
Far from just an old-school throwback, each song is an original masterpiece. But influences from legends of past decades, such as Bob Dylan and The Jam, make for familiar yet exciting listening.
Not content with merely being influenced by their heroes, The Hardwickes have actually worked with them. So far, they have already supported Bob Dylan and Neil Young in Hyde Park, along with Madness and Bob Geldof's Boomtown Rats.
The band has also gigged at the legendary Isle of Wight Festival, Reading & Leeds, headlined the Yam Riot Stage at Kendal Calling, and gained airplay on BBC Introducing, Radio 1, Radio 2 and 6 Music.
Currently, the boys are back on the road as they prepare to release their sophomore album, Fly The Flag, this Spring.
Nub News will provide monthly updates as Jonny and the rest of the band continue their journey to stardom, as well as letting you know when the Hardwickes will be in your town. Along the way, there will be lots of competitions and giveaways, as we proudly show off our new favourite band.
You can hear the band's latest single, A Johnny Come Lately, on Spotify right now. Drummer Tom Foster says he wrote the track after a difficult year, about "all the many people we have said 'hi' and 'bye' to of late".
Nub News is excited to share with you the hardest-working band in rock 'n' roll, as they make their journey to stardom, touring venues across the Nub News network. We want our readers to be part of something amazing.
Find out where Hardwicke Circus will be coming to stage near you, here:
Friday 24 March: Ruskins – Kendal
Sunday 26 March: Blues Café Bar – Harrogate
Friday 31 March: Bowness Bay Blues – Bowness-on-Windermere
Thursday 6 April: Eelpie Island Club – Twickenham
Friday 7 April: Jesters Music Bar – Eastbourne
Saturday 8 April: The Pelton Arms – Greenwich
Sunday 9 April: Isaacs on the Quay – Ipswich
Thursday 13 April: Backstage at The Green Hotel – Kinross
Friday 14 April: The Black Lion – Bridlington
Saturday 15 April: Joe Joe Jim's Bar – Birmingham
Saturday 22 April: The Brit Bar - Weston-Super-Mare
Saturday 29 April: The Hoochie Coochie Club - Louth
Thursday 4 May: Barnoldswick Music & Arts Centre - Barnoldswick
Friday 5 May: Cambridge Junction - Cambridge
Saturday 6 May: The Crossing - Birmingham
Friday 12 May: Venue 1, 229 - London
Saturday 13 May: Roadmender - Northampton
Saturday 20 May: Pitch Up Festival 2023 - Barrow-in-Furness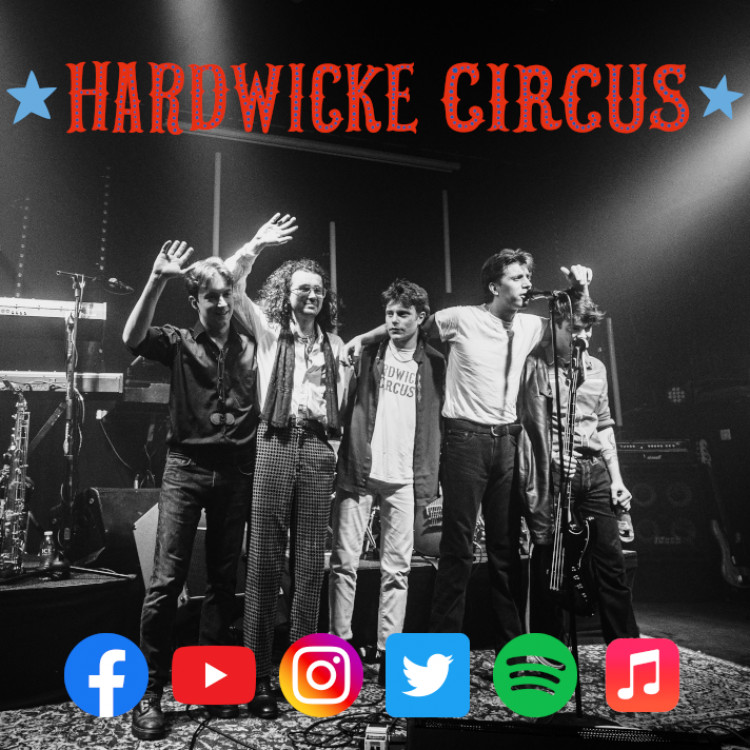 To learn more about the band, follow Hardwicke Circus on Facebook, YouTube, Instagram, Twitter, Spotify, Apple Music, and TikTok, or visit the website.