Atherstone traveller shares his experiences of making his expat dreams come true even during a pandemic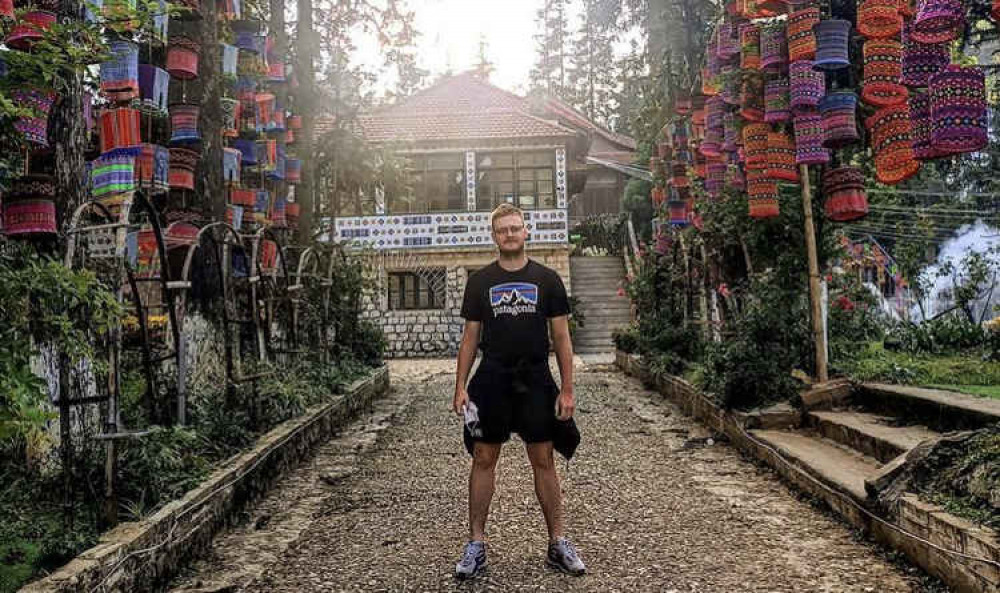 Max Kelly left Atherstone Station in January 2020 (Photo by Max Kelly)
When the travel-addicted Max Kelly left Atherstone Station in January 2020, he thought his teaching role in Vietnam would be similar to his previous experience, as a tutor in Mexico.
When the ever-adventurous Nicola Flowers set off from Bedworth in April 2019, she had no idea she would be staying abroad for two years.
Neither of them had any idea what was in store for them.
If we think back to the pre-pandemic times, there was a huge rise in literature written by twenty-somethings who were disillusioned with the world of mortgages and settling down.
Books such as How to Move Abroad by Jessica Drucker open with, "So you think you might want to move abroad. Can I tell you a secret? You're not crazy. You might feel crazy, and the people you tell might act like you're crazy. But you're not."
Non-fiction written by seasoned solo travellers generally advised against listening to the naysayers. An increasing number of young people were choosing travel and self-growth over mortgages and routine, and why not?
Perhaps expat communities did romanticise solo travel a little - without Covid-19 in sight, isolation could easily be solved by joining coworking cafés, or other groups of backpackers.
Luckily for the resilient pair, who left Warwickshire just before a global crisis struck, Nicola and Max each possessed an individual determination to see their travel dreams through to the end.
Initially, Nicola was supposed to visit Italy for a holiday, but the weeks turned into months.
The countries changed, and so did her jobs. Romantic Italy turned into party-fuelled Zante, Bulgaria and finally, Cyprus. She took on waitressing roles and marketing jobs to support her love of country-hopping (and then, rather notably, her Netflix subscription, during the first lock-down).
But wasn't it hard, adjusting to cultures as well as Covid-19, when restrictions fell into place?
"Insofar that I could still work, and didn't feel like I had to look over my shoulder to avoid some kind of silent killer, Vietnam's restrictions actually gave me peace of mind,'' Max explained.
Indeed, Nicola echoed this sentiment, regarding her family as being more worried than her at first, until they realised that the Covid-19 regulations in Cyprus were extremely strict.
"The first lockdown didn't bother me at all, to be honest," said Nicola, who discovered a love of simple homely acts, such as cooking dishes from scratch.
Both got through the worst of the lockdowns by either working from home or watching films, and video-calling their loved ones for a dose of home comforts.
The only real difference they cited to their time away was that the streets were emptier, so they couldn't meet the locals to the extent they'd have liked to.
One of the tourist booths Max visited in Vietnam seemed quite eerie, especially in contrast to the photographs he'd seen prior to boarding his flight.
When questioned on how they'd made their innovative dreams come true - particularly during a time the majority of us mortals were making banana bread - Nicola said cheekily, "You know me." Max, too, was rather nonchalant.
Perhaps the qualities they individually cultivated through travelling - resilience, openness and adaptability - were put to good use during such uncertainty.